Crypto Rover (whose real name is Daan de Rover) is a blogger, investor, trader, co-founder of a platform for automated cryptocurrency trading. The young man has been successfully earning a lot of money for several years. He shares his predictions, encourages subscribers to use his trading bot, demonstrates confidence in the phenomenal future of bitcoin. How rich is he really and where does he get money for a beautiful life?
Daan de Rover Income
The young man became truly popular only in 2021. Many market participants reckon with his opinion. He has almost 400,000 followers on Twitter and about 9 million views on his YouTube channel. However, most sources claim that Daan became seriously interested in digital assets back in 2016. It looks logical. Most of the leaders of today's market created their seed capital on the most rapid growth in the price of cryptocurrencies in 2017. Please note that the actual ATH that was reached in 2021 was not associated with the same increase in market capitalization. Thus, the main part of Crypto Rover earnings is associated with successful investments in promising coins.
Now Daan has several additional sources of income. He receives money through a referral program from the Bybit exchange. If 10% of his followers use his referral link, he can earn up to $100,000 a year in passive income.
Monetization of content on YouTube brings a minimum income that can be neglected in the analysis. A much more serious source of money is Cryptoseatech. This is a platform for those who want to trade cryptocurrencies. You can get trained on it. You can also purchase access to a trading bot, which, according to the creators, shows incredible profitability. We do not evaluate the work of this bot, but Crypto Rover can receive up to 500 thousand dollars a year from its work. This is the trade that he carries out independently, as well as the commission for using his platform.
Crypto Portfolio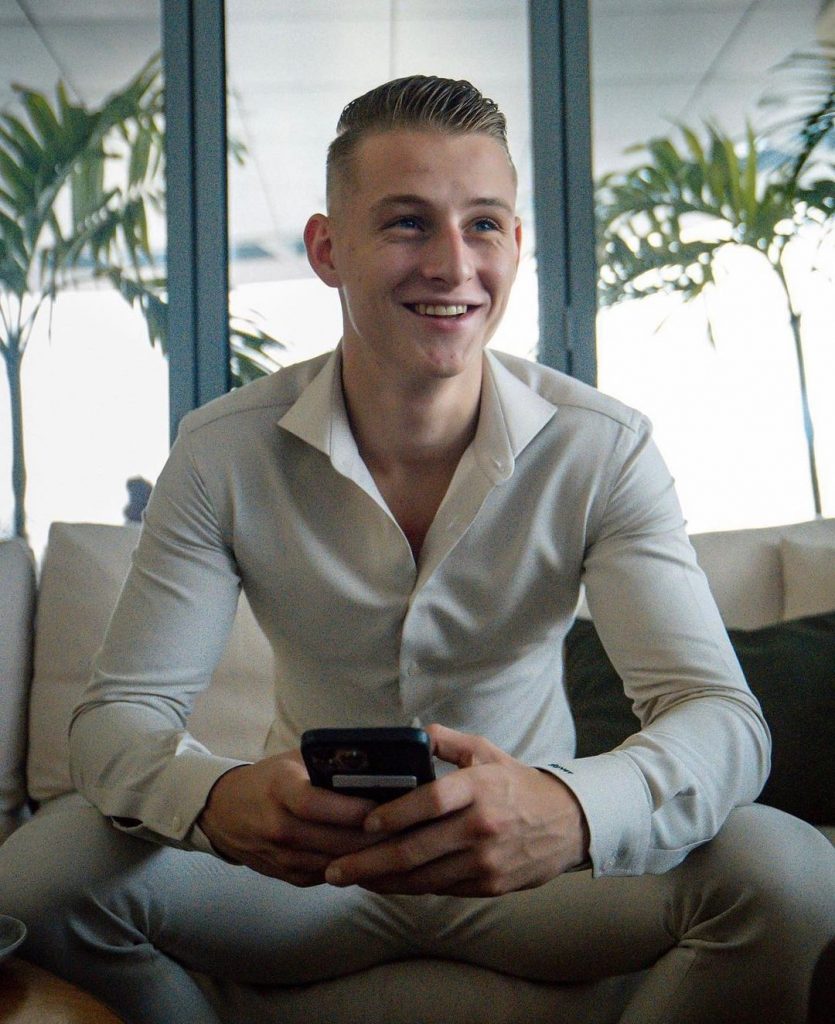 Daan is an ardent bitcoin maximalist. He once stated that he had almost no savings in fiat currencies. There is no way to verify the validity of such a statement. If this is true, then the man has strong nerves. The market is very volatile, and altcoins sometimes lose up to 75% of their value in a few months. Although the "buy the bottom" strategy is always a chance to make a good investment.
Rover does not report a list of favorite coins. He definitely owns bitcoin, ethereum, maybe dogecoin.
Crypto Rover Actual Net Worth
We cannot own the exact data, just like any other Internet resources cannot. However, our analytics showed that Crypto Rover net worth is 5-10 million dollars. Higher numbers are guaranteed to be speculative and aimed solely at hype. We recommend starting from the figure of $6 million.
At the same time, keep in mind that a serious drawdown in the market proportionally reduces his savings. Trading in the spot market has significantly lower risks than trading with leverage. However, any investor can both get rich and lose their wealth. It is best to estimate net worth in the moment, given the current price of bitcoin.