Not so long ago, namely on April 6, 2018, Tom Lee (Wall Street analyst and co-founder of Fundstrat Global Advisors) expressed more than a reasoned standpoint regarding the dynamics of the bitcoin price for the coming month. The price of bitcoin will grow in 2018, but in the short term you need to be prepared for the fact that it will finally reach the bottom and push off it:
"The $25 billion would represent 20% of capital gain tax receipts (payments) to Treasury, which explains why the IRS cares so much about collecting crypto taxes," Lee said. According to him, this should force taxpayers (crypto exchanges) to sell their crypto-currency to fulfill tax obligations. "Ultimately, we expect bitcoin to find footing after … tax day," the expert summed up (the tax day means April 17, 2018).
As of April 15, 2018, we are witnessing that simple logic is not enough to evaluate future situation on the cryptocurrency market. On April 12, amidst clearly speculative volumes, EOS began its rapid growth. A few hours later the whole market followed it. For 3 days, bitcoin gained almost 1500 US dollars in weight. (It seems that the bitcoin prepares for the summer just like you!). Let's look at the bitcoin price chart for the last week.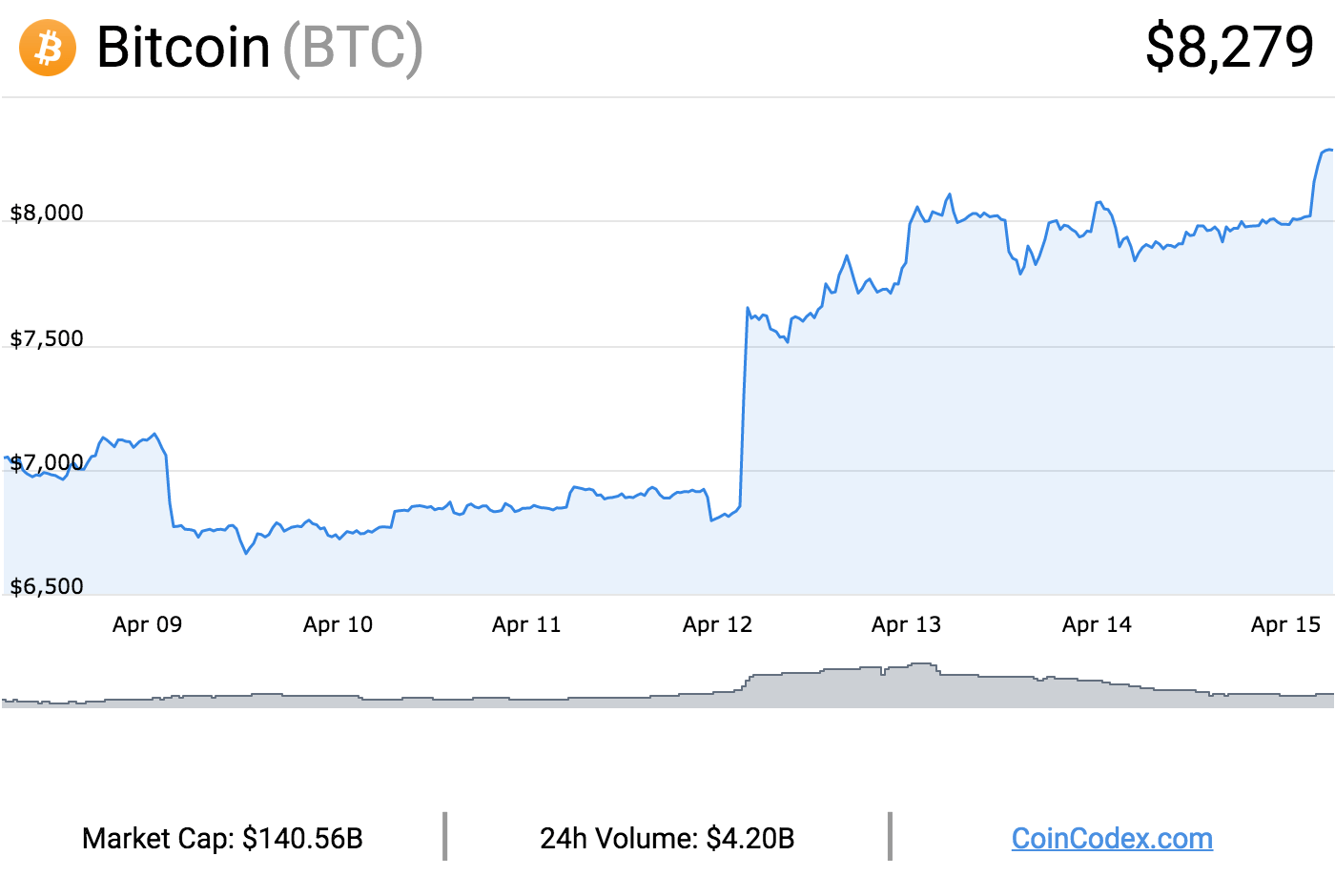 It seems that if someone sold his / her bitcoin to pay taxes, he or she did it before April 12. Tom Lee miscalculated a little, but this does not derogate his authority on the crypto market. The market shows improvement. Tax Day "X", mentioned by Tom Lee, most likely will color all the graphics green and give rise to a new pump.
We have received many letters from our readers who are puzzled why we do not change our forecasts, as the market is falling. The current situation on the market can give the most comprehensive answer to all questions.