While thousands of projects are reinventing the wheel, Zilliqa project, since its creation in June 2017, has clearly defined its goal – to solve the problem of blockchain scalability. Innovations in this sphere should make the new platform attractive and competitive.
What is Zilliqa?
This project started in June 2017. The development team has been working for more than a year to launch a full-fledged platform for smart contracts and decentralized applications. Zilliqa platform is considered a direct competitor of Ethereum, capable of taking its place.
Many people know, but no one says that Zilliqa was created on the Ethereum blockchain. There is no word (at least expressed explicitly) about this on the official website of the project. However, we agree that this is of no use from the point of view of the platform development strategy.
Today, there are already many blockchain-platforms for smart contracts and decentralized applications. Even more are in the development process. It would seem that Zilliqa harly seems to be able to offer something new. It is distinguished by an innovative development in the field of scalability and security, which will allow the block technology to achieve mass adoption even in those areas that require high network bandwidth.
So far, Zilliqa is operating on a testnet, therefore its functionality is very limited. However, its developers promise to show Mainnet in all its glory and power in September 2018. Probably, this autumn we will see several independent projects created on a new platform.
What's Special About Zilliqa?
This innovative product is very different from its competitors. The platform uses the node sharding mechanism to parallelize the computational processes in the network. The team has presented a new fragmentation computational structure (better known as sharding). The list could go on. We are going to cover briefly the key points.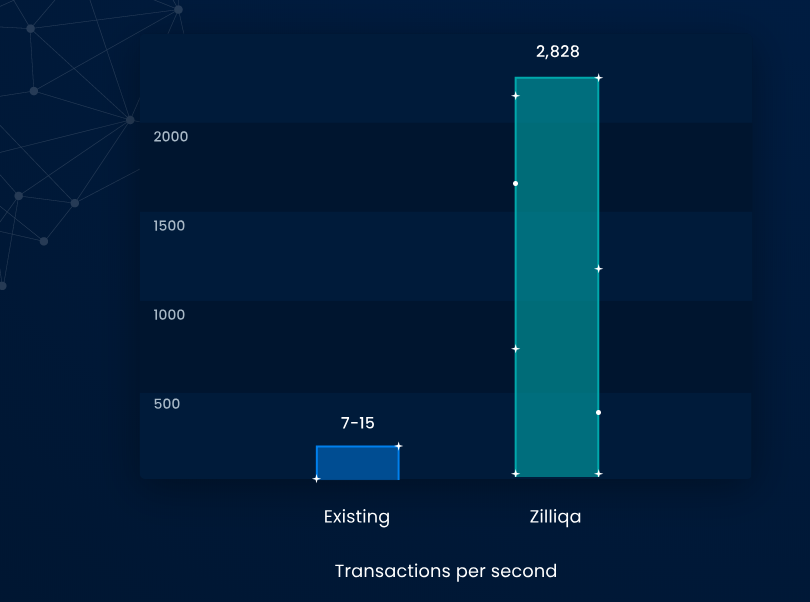 Features of Zilliqa platform:
Sharding (fragmented network) – the network of nodes is divided into small subgroups, each of which is formed to process and achieve consensus, which allows for parallelizing processes and speeding up the network capacity. In the process of testing their own blockchain, there was achieved a rate of 2500 transactions per second! They say that this is not the limit.
Safe and effective consensus protocol – the developers of the project have created their own protocol, which is not used in other networks, namely the optimized practical Byzantine Fault Tolerant (pBFT). We emphasize that it is optimized, because the protocol itself (pBFT) is not an invention of Zilliqa.
Profitable mining – algorithms used by Zilliqa will allow for increasing the network bandwidth several hundred-fold, which will enable miners to increase their income.
Low fees – high network bandwidth will increase competition, which will reduce transaction fees.
New language of smart contracts (Scilla) – its main task is to reduce the vulnerability of smart contracts to third-party attacks.
Zilliqa Team
Only the best specialists work in the team of any blockchain project. At least that's what they say. Unlike most new projects, really high-class scientists work on Zilliqa. Look at them.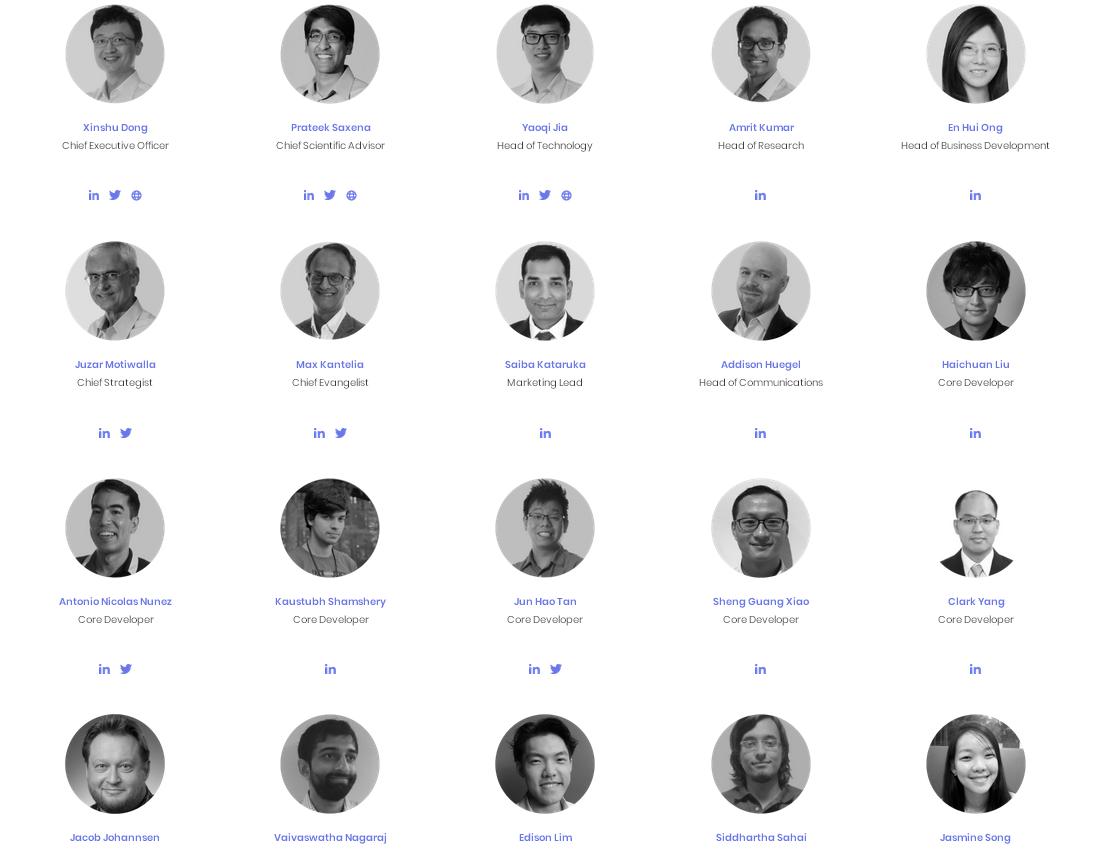 The company's office is probably very busy. Although quantity does not always mean quality, for now, the project is developing very well.
A logical question arises: who are all these people? They are scientists in the field of IT-technologies. All of them are current employees of the world leading universities (National University of Singapore, University of Wisconsin, University of Grenoble and others).
We will not talk about each of the twenty members of the team. On the Zilliqa official site, you can get links to social network pages of each of them.
Zilliqa Cryptocurrency (ZIL)
ZIL cryptocurrency was created to provide Zilliqa platform operation. It trades on many well-known exchanges and is an interesting investment object. You can read about it in more details here. There you will read about its pros and cons, and also learn how much this crypto will probably cost in 2018-2019.
Mining of Zilliqa (ZIL)
As you understand from the above, ZIL cryptocurrency can be mined. But before the start of Mainnet, there is no special reason to talk about this. We'll note only some of the features of ZIL mining announced by the project team:
Each Zilliqa node performs PoW first, after which it will participate in the pBFT consensus protocol.
Mining focused GPU-focused, although before the increase in its difficulty, CPUs will be suitable for mining.
High energy efficiency of coin mining. The cost of energy should be about 10 times lower than in case of ETH mining.
Possibility of mining several cryptocurrencies at once. While the network does not use a graphics processor, it can be used for other purposes.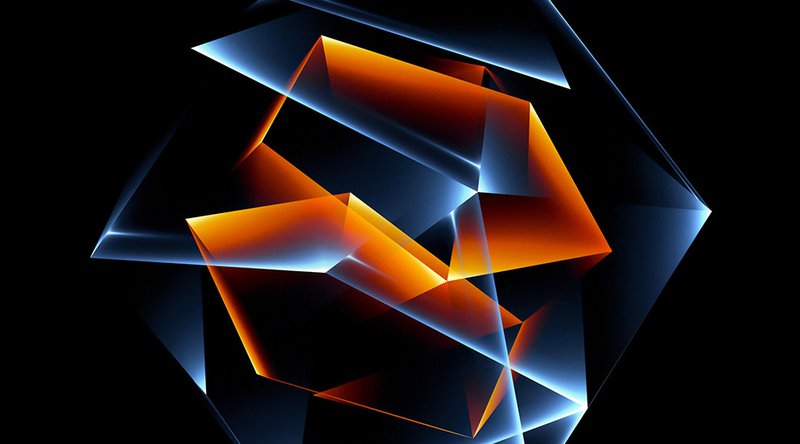 Zilliqa Project Prospects
Many analysts say that with the launch of the Mainnet, the new platform will be no worse than Ethereum. While the latter is working on the introduction of sharding, Zilliqa is already testing it and is about to launch it.
The project really looks very pretty. Go to its website. We have already done a lot of reviews and forecasts. Writing this article was the rare case when it was a pleasure to work with the project's official materials. This speaks volumes.
What gives us confidence in the success of the project:
Zilliqa offers an innovative solution to the urgent problem of scaling blockchain and ensuring high network bandwidth.
The team works efficiently and can quickly solve emerging problems.
The project is ready to give you a job if you can be useful to it, which means that it has a huge safety margin and great ambitions.
ZIL cryptocurrency is gaining popularity and becoming an object of investment.
But on the way to success, Zilliqa can face serious obstacles:
Greater competition among platforms for smart contracts and dApps.
The full implementation of sharding technology in Ethereum and lightning network in Bitcoin substantially shake the position of Zilliqa.
Conclusions
Very soon, the platform for smart contracts and decentralized applications will start working to full. No doubt, it will be in demand. It will not be able to displace Ethereum, but it's not so important. Think seriously about investing in Zilliqa (ZIL).
Follow us on Telegram https://t.me/crypto_infobase, and be in touch with the latest news, guides, and predictions 😎