Many people bet on Bitcoin in long-term investing. However, others prefer altcoins as they might bring better profit that the "dad of cryptocurrencies". Does that mean you can expect price increase when buying one of the top altcoins by market cap? History and statistics are ruthless things. Let's see how the top 10 cryptocurrency list has changed in 5 years.
Coimarketcap, June 25, 2014 snapshot: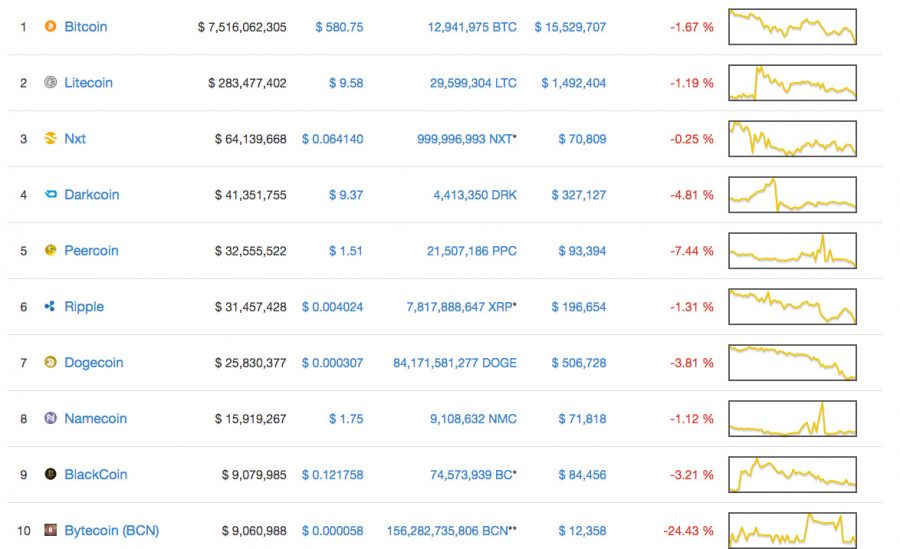 You see, BTC and most of the altcoins from this "catalog" have increased in long-term. But what about Peercoin ($0,39 at the date of writing), Namecoin ($0,77), and Blackcoin ($0,074)? They now feature lower value than 5 years ago and actually are poor-known or nameless coins…
Just for comparison purposes, here's how the list of top rankers is looking as of 29 June, 2019: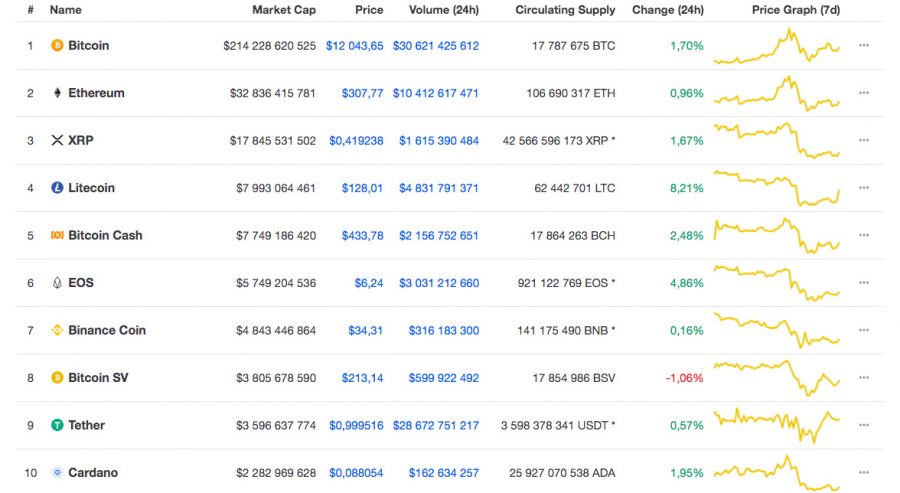 So, if you're going to purchase some altcoin, consider taking a look on its performance over years. You can do this by analyzing its graph on the CoinMarketCap, or if this a "senior" altcoin, check Wayback machine. This may help you to make the right decision. Historical performance doesn't necessary mean bright perspectives in the future, but if you see that the token performs like a "pump-and-dump" asset, the future will most likely unfortunate for it.