Jack Mallers is a bitcoin enthusiast and the founder and CEO of the companies Zap and Strike. He was named one of Forbes' top 30 under 30. He frequently appears on TV shows discussing finance and cryptocurrencies. While he trades digital assets and makes investments, he considers himself primarily a businessman. Jack did not stumble into the cryptocurrency market by chance and strike it rich.
How Does Jack Mallers Make Money?
As the founder of Zap and Strike, he has created platforms that allow for the quick sending and receiving of bitcoin using the Lightning Network. With smart marketing tactics, Mallers was able to interest investors who put more than $80 million into his projects. While it is unlikely that his companies earn him more than $1 million annually, it is still a significant amount.
Some people are curious about the role Jack's father played in his quick financial success. However, Jack Mallers is a skilled businessman who has made money through his own ideas and hard work. He is certainly grateful to his father for introducing him to bitcoin and helping him understand the market's peculiarities. Jack's father is a successful businessman from Chicago who founded a brokerage company and later sold it for a large sum of money. It's possible that Jack received some of this capital and was able to use it to his advantage.
Nowadays, Jack earns primarily through his startups, which he actively promotes on social media. He is not a prolific Twitter user and is more often invited to speak at events and shows. While it is unlikely that this brings him any direct profit, it is an essential aspect of his personal brand.
Jack Mallers Net Worth 2023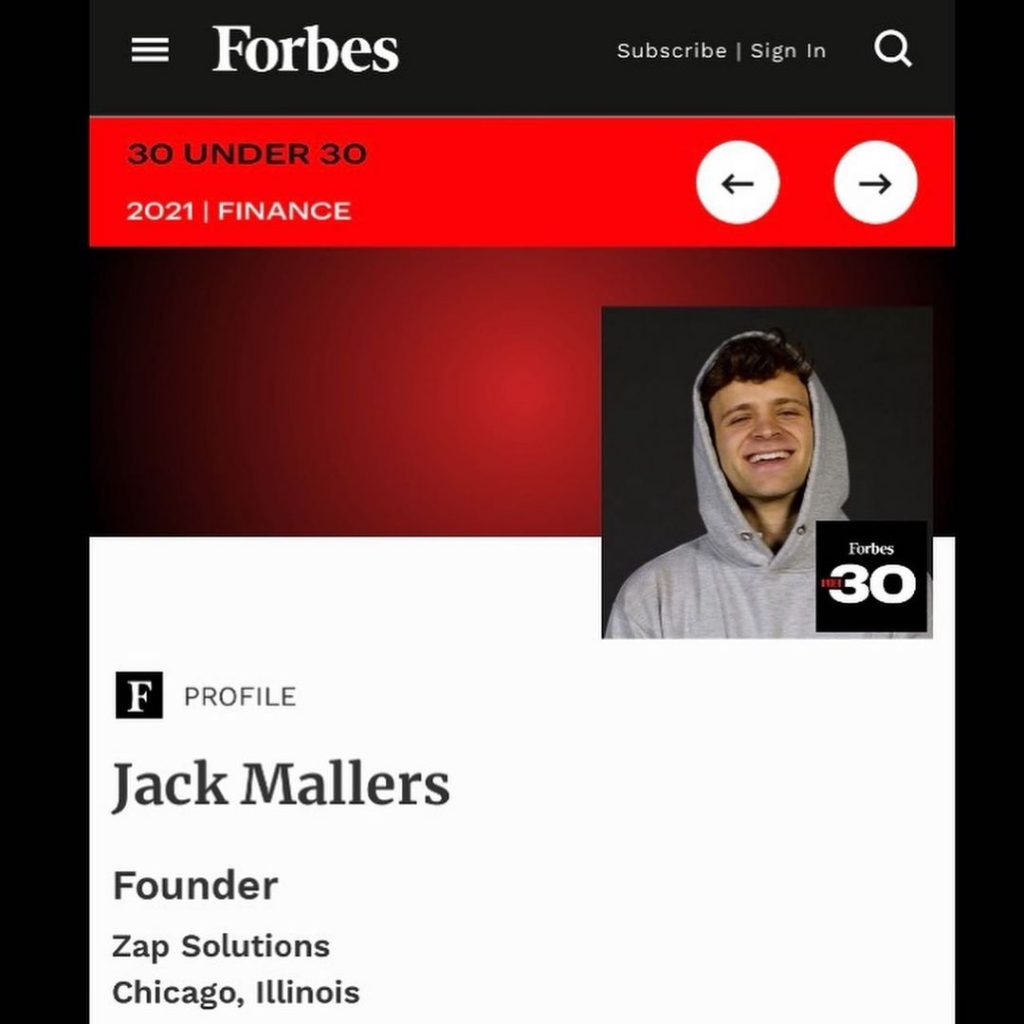 In 2023, Jack's net worth should not be equated with the amount of investment in Zap and Strike. Most sources estimate his net worth at around $4 million, but we believe it is closer to $8 million. Jack has spent eight years in the cryptocurrency market, and his companies are quite profitable. At the age of 25, he was already a millionaire, and his wealth should not be underestimated. Traders-bloggers may claim to have dozens of times more capital, but unlike them, the Chicago businessman has real assets in the form of successful enterprises.
Jack's net worth is heavily dependent on market conditions, and a significant drop in the bitcoin rate would not bankrupt him. The income generated by Zap and Strike is primarily dependent on the number of users. We estimate that Jack invests around 25% of his capital in cryptocurrencies, with most of his portfolio consisting of bitcoin. We are skeptical of reports that he does not recognize or invest in altcoins, especially given his possession of valuable NFTs. We value his investment in BTC at around $1 million, with most of the coins purchased several years ago. He only sells them when necessary and at a reasonable price. There is little evidence to suggest that Jack is interested in trading, especially with leverage.
Crypto Assets
CEO of Zap invests in bitcoin. His portfolio consists almost entirely of digital gold. We are critical of reports that a businessman does not recognize altcoins and does not buy them. This looks at least strange, especially considering that he has valuable NFTs, which are closer in nature to altcoins than to bitcoin. We value his investment in BTC at around $1M. He bought most of the coins a few years ago. He sells them only when needed and at a bargain price. We don't see enough evidence that Jack is interested in trading, especially with leverage.