Layah Heilpern is a bitcoin enthusiast, blogger, podcast host, investor. The young woman strikes with beauty and erudition. She not only tells people about the cryptocurrency market, but also actively trades and invests in promising coins. In just a few years, she was able to earn huge money. But is she really worth as much as some Internet resources say?
Layah Heilpern Income
Layah is a professional journalist. She appeared on social networks and YouTube in 2012. Since 2015, she has been working in her specialty, but she is truly popular not because of this, but because of analytics, forecasts and tips on crypto.
According to open sources, Heilpern first became interested in BTC in 2014. There is no exact information about the size of her investments, but since then Bitcoin and the main altcoins have increased in price by several thousand percent. Most likely, this is what made her a millionaire.
Layah has been a journalist and host for Bloxlive TV for several years now. This is a streaming media resource dedicated to blockchain and cryptocurrencies. The salary she receives there is an important part of her income.
Heilpern confirmed her high professionalism by writing the book Undressing Bitcoin. You can buy it on Amazon and other sites. This is not the best-selling book on the subject, but readers are happy to buy it and recommend it to others. The author could earn several hundred thousand dollars on this.
Monetization of its popularity in the network has several directions. On YouTube, she can count on a maximum of 100 thousand dollars a year. She is a respected speaker, but the number of views her channel receives are far from the highest.
She is much more popular on Twitter. She is truly a leader of public opinion, and hundreds of thousands of users are interested in her analytics. We did not find direct advertising there, but indirect advertising integrations are still possible.
All this indicates that big earnings are possible only thanks to successful investments. According to our estimates, she receives no more than 300 thousand dollars a year from sources not related to the sale of coins.
Layah Heilpern Net Worth 2023
The girl constantly focuses on the fact that not having Bitcoin is a huge mistake. All her popularity is built precisely on the fact that she was able to earn big money on the crypt. However, we are very skeptical about the estimates of some sources. We don't see any real confirmation that Layah Heilpern's net worth is $10 million or even $5 million.
Our estimates are more modest. Her net worth may well reach 2-3 million dollars. Until she makes her portfolio more open, it makes no sense to talk about numbers that exceed our estimate.
What Crypto Does Layah Heilpern Have in Her Portfolio?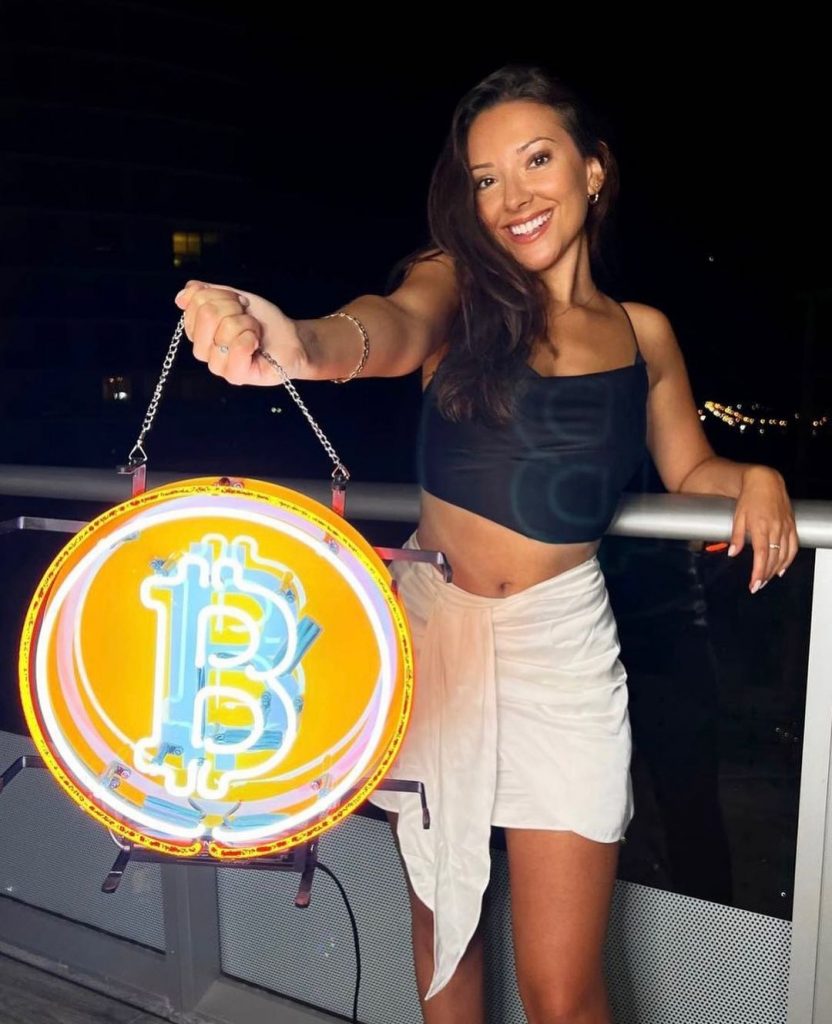 If you follow Layah on Twitter or have visited her page, you will notice how often the word Bitcoin appears in her messages. Not a single coin received such attention from her. This suggests that most of her portfolio is occupied by BTC. The list of altcoins she has invested in remains unclear. She seems to be only interested in the top coins.