The Play-to-Earn market is the biggest opportunity in crypto right now – but where and how to get NFTs of the best games? Here is a detailed guide from the executives of Liquidifty, one of the fastest-growing NFT marketplaces specializing in games.
Why you should get started with NFTs in GameFi
Two years ago, DeFi (decentralized finance) was the hottest topic in crypto. In 2022, it's GameFi – a mix between gaming and DeFi. But what does it mean – and what does it have to do with NFTs?
Most GameFi projects are games with added tools for earning a passive income. Normally you need to hold at least one NFT of the game (a hero or avatar) to enjoy these opportunities, which include:
staking the NFT to get daily rewards in tokens;
battling other heroes to win prizes;
sending the hero on quests to find valuable loot (other NFTs in treasure chests, tokens etc.)
getting rewarded for a high rank on the leaderboard, etc.
Ultimately the objective in GameFi is to get rewards in the form of tokens and/or NFTs and then either reinvest them in the game or sell them on a marketplace. In many games, you can earn upwards of $100 a month while spending very little time – plus, it's a really fun way to gain experience with cryptocurrencies, DeFi, and NFTs.
Hopefully this has convinced you that it's worth finding out how to get NFT assets of GameFi projects. Now let's get down to the practicalities: choosing a marketplace and an NFT.
How to get NFT gaming assets
You can find GameFi NFTs on generalized marketplaces like OpenSea (for Ethereum, Polygon and Solana) or MagicEden (Solana). But for the best selection of gaming projects, you'll need to head to a specialized gaming and metaverse marketplace, such as Liquidifty.
Liquidifty focuses on games and metaverse platforms on the BSC blockchain – which isn't supported by OpenSea, by the way. In addition, Liquidifty recently added Polygon and plans to enable several other networks, including Ethereum and Avalanche.
Instead of focusing on big established projects whose NFTs are already expensive, Liquidifty seeks to promote new games with a serious potential. So if you are wondering how to get into NFT trading and GameFi on a limited budget, you should definitely look into this marketplace.
Perhaps the most attractive part of Liquidifty is the launchpad, where you'll find NFTs of the projects that are about to launch but haven't quite launched yet. This is your best chance to get into NFTs and tokens of gaming projects at the best possible price.
Some of the prominent IDOs that have taken place on Liquidifty include Drunk Robots, The Soul of Meta, and Chain of Legends. Many more are planned for the coming months.
To participate in IDOs (initial decentralized offerings) on the launchpad, you'll need to purchase a special pass with LQT tokens. With a pass, you'll get access to all the IDOs and INOs (initial NFT offerings) on Liquidifty, as well as regular airdrops and NFT raffles – including airdrops of the top games like Axie Infinity.
If you compare the price of a Liquidifty pass with the cost of taking part in IDOs on other GameFi launchpads, the difference is striking. The usual practice is to make users stake a marketplace's native tokens for a sum of at least $1500 – just to get a chance to win an IDO token allocation. Also, users often have to get whitelisted, which can be quite hard.
The team of Liquidifty, however, wants to give an affordable opportunity to every user who is wondering how to get into NFT art and games. Together with all the GameFi and metaverse projects  on the launchpad, the platform features dozens of talented digital creators in its Art section – and some of their works are even featured in the specially curated LQT Virtual Exhibition.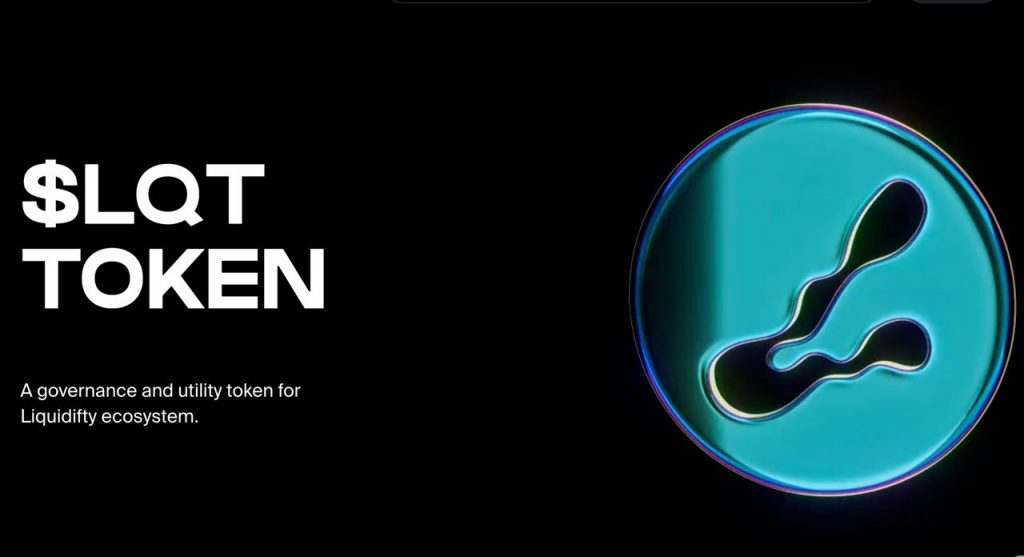 How do I get an NFT that will grow in price? – the burning question answered
From the technical point of view, getting into NFTs in GameFi is no different from minting regular NFT art: connect a wallet to a marketplace, pick a collection or an item, confirm the transaction, pay the blockchain fee, and wait for your new NFT to appear in the dashboard.
The real issue here is how to get an NFT with a real growth potential. Many new GameFi projects launch every week, and unfortunately many of them are copycats destined for oblivion. Even worse, a lot of Play-to-Earn games are actually scams: their creators disappear with the money soon after the mint.
So how to get into the NFT market and GameFi without losing money in a scam? The answer is to look for a project that combines the following features:
An interesting gameplay premise (something you'd actually want to play);
Several sources of utility for the token and NFTs;
Attractive and original art (not a copycat);
A large community (at least 5,000 followers across Twitter, Discord, and Telegram) that is clearly excited about the project;
A dedicated and active team that constantly interacts with the community and has a track record in GameFi (even if the team is anonymous);
A realistic and actionable roadmap;
A prototype, MVP, mini-game, or some sort of a working product;
Prominent partners and/or backers.
There are no shortcuts here. The answer to the question 'How to get a NFT that is likely to grow in price?' is 'one that has all the qualities on the list'. And even if your goal is to earn a passive income from Play-to-Earn tools like staking, you should still look for projects that satisfy all these criteria.
Get started with NFT games
Once you have found the perfect gaming NFT, the rest is easy:
Connect MetaMask to Liquidifty;
Tap or click on Buy Now;
Accept the Terms of Service and click on Buy Now again;
MetaMask will open; confirm the transaction (note that in addition to the standard BSC blockchain fee you'll need to pay a 2.5% Liquidifty service fee);
Wait for the purchase to be confirmed on the blockchain;
Go to the My NFT section in the marketplace dashboard to check that the NFT has been added to your holdings.