Anthony Scaramucci, a prominent entrepreneur and political figure, has built a remarkable career spanning various sectors such as finance, politics, and media. Known for his entrepreneurial prowess and investment acumen, Scaramucci has amassed a considerable fortune from his diverse ventures. This article delves into the highlights of his career, exploring the various sources of income that have contributed to his impressive net worth.
How did he earn his capital?
Born on January 6, 1964, in Long Island, New York, Scaramucci grew up in a middle-class family. His father was a construction worker, while his mother was a homemaker. He attended Tufts University, where he earned a bachelor's degree in economics. Scaramucci later pursued a Juris Doctor degree from Harvard Law School, further setting the stage for his successful career.
After graduating from Harvard Law School, Scaramucci joined Goldman Sachs, a leading global investment banking, securities, and investment management firm. He held various positions within the company, gaining valuable experience and knowledge of the financial industry. In 1996, Scaramucci decided to venture out on his own and co-founded Oscar Capital Management with his partner, Andrew Boszhardt.
Oscar Capital Management quickly gained recognition in the world of finance, and in 2005, Scaramucci sold the company to Neuberger Berman, a renowned investment management firm. This sale significantly boosted his wealth and allowed him to pursue new business opportunities.
In 2005, Scaramucci established SkyBridge Capital, a global investment firm specializing in funds of hedge funds products, custom separate account portfolios, and hedge fund advisory services. Under his leadership, the company grew exponentially, with its assets under management reaching billions of dollars. SkyBridge Capital has become a significant source of income for Scaramucci, propelling his net worth even higher.
Apart from his financial career, Scaramucci has also ventured into the world of politics. In 2017, he was appointed as the White House Director of Communications under President Donald Trump's administration. Although his tenure was short-lived, lasting just ten days, it raised his profile and undoubtedly contributed to his financial success. Scaramucci's political career has provided him with a platform to share his insights and opinions, further enhancing his public image.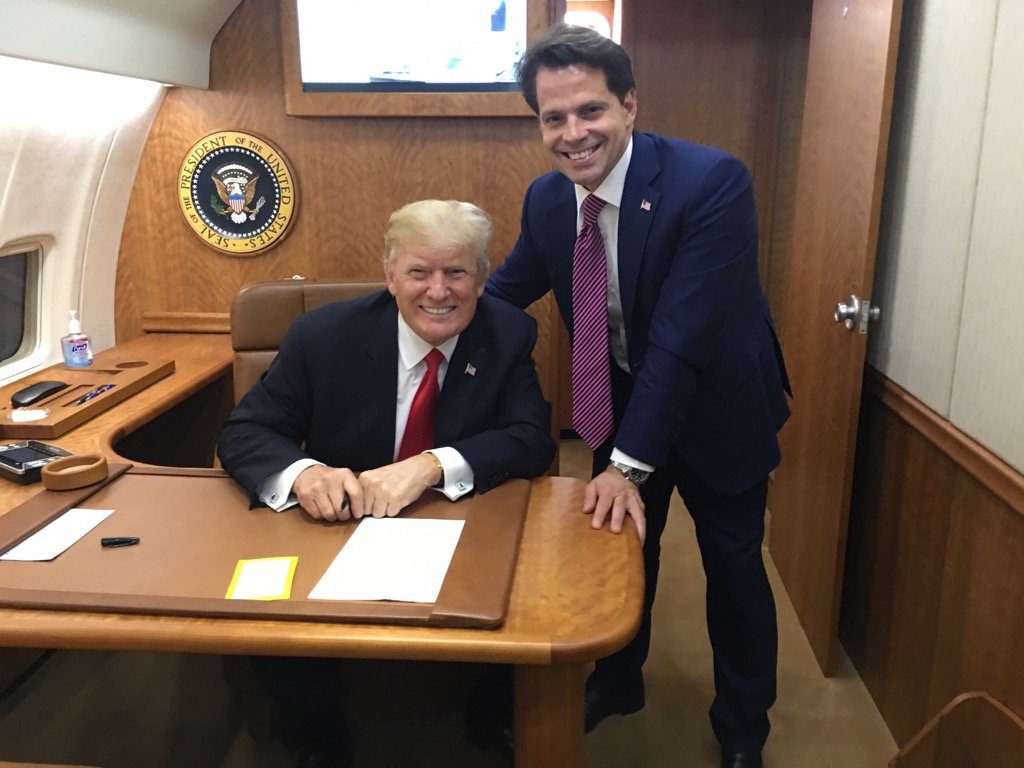 Additional sources of income
Scaramucci has also made numerous appearances as a guest commentator on financial news networks such as CNBC, Fox Business, and Bloomberg Television. These appearances have not only contributed to his earnings but also established him as a respected voice in the financial industry. Additionally, Scaramucci has authored several books, including "The Little Book of Hedge Funds" and "Hopping Over the Rabbit Hole," which have generated income through sales.
Anthony Scaramucci Net Worth
According to open sources Scaramucci's net worth is estimated to be between $200 million and $300 million. His wealth is attributable to various sources of income, including his investments, businesses, book sales, and media appearances.
Crypto Assets
Anthony Scaramucci has displayed an evolving attitude towards cryptocurrencies, particularly Bitcoin, over the years. Initially, he expressed skepticism about the digital asset. However, as the crypto market matured and gained more widespread adoption, Scaramucci's stance on cryptocurrencies, specifically Bitcoin, shifted to a more positive outlook.
In December 2020, Scaramucci's firm, SkyBridge Capital, launched the SkyBridge Bitcoin Fund LP, an institutional-grade fund offering investors exposure to Bitcoin. The company invested $25 million in the fund, which started with $310 million in assets under management. This move indicated Scaramucci's growing interest and belief in the potential of Bitcoin as a valuable asset in the world of finance.
The man has since become an advocate for Bitcoin, stating that he views it as a store of value and a potential hedge against inflation. In various interviews and appearances, he has discussed the advantages of investing in Bitcoin, citing its decentralized nature, limited supply, and growing mainstream adoption as key factors contributing to its long-term potential.
While Scaramucci's firm focuses primarily on Bitcoin, it is unclear if he personally owns other cryptocurrencies or holds any direct investments in the broader crypto market. However, his shift towards a positive outlook on Bitcoin and his firm's investment in the digital asset suggest that he acknowledges the potential value of cryptocurrencies in the financial ecosystem.
Philanthropy
Scaramucci is also known for his philanthropic efforts. He is the founder of the SkyBridge Alternatives (SALT) Conference, an annual event that brings together thought leaders, investors, and policymakers to discuss current issues and trends in finance, economics, and politics. A portion of the proceeds from the conference is donated to various charitable causes.