Exchanging cryptocurrencies is a relevant thing nowadays, but sometimes websites providing such services offer too high rates and are inconvenient. Fortunately, there are decent companies on the market.
In this post, we'll review Cripto InterCambio exchanger and its services.
Introduction
Cripto InterCambio is a non-custodial crypto exchange service, which is based in Chile and is designed primarily for Latin global community. 'Non-custodial' means that the platform doesn't' hold users' funds, it works like an intermediary only. As it should be in the cryptocurrency area, InterCambio is completely anonymous, it doesn't require personal data, such as name and email.
How to Use? User Interface (UI)
The platform seems to have user-friendly and fast interface.
Here is a step-by-step guide on how to exchange coins via Cripto InterCambio:
Choose a crypto you send and a crypto you get (in exchange).
Type (insert) a destination address.
Check the details of your order. You will see expected change rate and estimated arrival of cryptocurrency. The platform will select the best available rate.
Wait till exchanging process ends and receive funds on your destination account.
On average, exchange is performed within 10-30 minutes.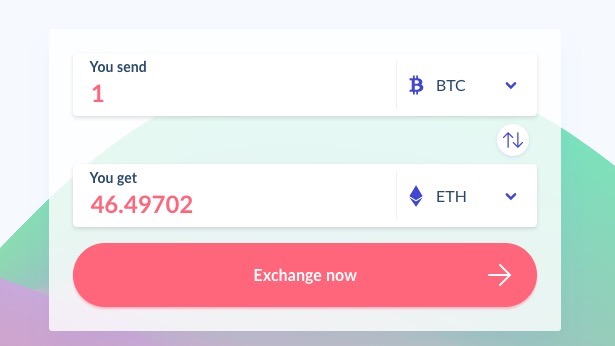 Sometimes a transaction completion may take longer time. This is not fault of the platform, because the blockchain can be overloaded. This applies primarily to bitcoin. Cripto InterCambio does not control BTC blockchain, so just wait and get the desired crypto.
As for available languages, Cripto InterCambio features English, Portuguese, and Spanish, thereby covering dozens of countries.
The effective operation of the service is available due to integration with the top cryptocurrency exchanges. Special algorithms rapidly analyze the global market and choose the best price for the user. The displayed rate is an estimate, because the transaction price is fixed at the time of its execution. But due to the fact that information about fluctuations is open, you will definitely not receive an unpleasant surprise on the outcome of the transaction. The policy of non-fixed rate indicates the transparency of the Cripto InterCambio.
Service is registration-free. Anyone can use its functionality. You get not only a high degree of anonymity, but also a high speed of work at any convenient time.
The user interface can be rated quite positively. The developers tried to make the site as user friendly as possible. No need to look for instructions and browse through forums.
Supported Currencies, Limits
The platform supports over 100 currencies, from topline coins (BTC, ETH) to less-known ones (BETR, NIM, PPC). There are no limitations for the maximum amount, but if the amount is too low, the system will show a message with a minimum required quantity.
Fees
Great news – exchanging crypto coins is zero-fee. Nowadays it is hard to find a service which can offer such favorable conditions.
Do not forget that the free exchange from Cripto InterCambio does not mean absence of transaction fee on the blockchain. Exchanging BTC for ETH, you will spend part of the money as a native commission which is peculiar to blockchains of these cryptocurrencies. It is known that these are small amounts, but when starting a transaction, you need to make sure that you have enough funds to pay for all network costs.
Restricted Countries
According to the company's Terms of Use, nationals and residents of the following countries are not eligible to use the service: the United States (including all its territories like Puerto Rico), Bolivia, Bangladesh, Sudan, Iran, Syria, and North Korea. Restrictions also apply to Crimea region (annexed by Russian Federation), as well as to countries sanctioned by the UN.
Customer Support Service
Support service is available via email; probably live chat will be added. As the platform is Latin-focused, the customer support is Spanish- and Portuguese speaking.
The official website has a large list of frequently asked questions with detailed explanations (provided by the project team). There you can find solutions to the most common issues that you may encounter when using the service. Most likely, after visiting the FAQ section, it will turn out that there is no problem at all.
Conclusion – It the Platform Legit?
Latin America has got its representative in the cryptocurrency market. The platform is available worldwide (with rare exceptions).
This is not a classic crypto exchange for trading, but an intermediary taking responsibility for ensuring the most affordable exchange of tokens. Due to this, becoming a client of the service, you will not come across issues of legality of transactions. You will just get the service of an intermediary who is responsible for contacting exchanges itself, without burdening the client with unnecessary work.
In our opinion, at the moment Cripto InterCambio is one of the most affordable and reliable exchangers in the world. The service is improving every day, establishing new contacts with high-volume exchanges, looking for new cryptocurrencies.
Visit criptointercambio.com and see it for yourself!