Christopher Jaszcynski is a crypto enthusiast, investor, trader and blogger known to his followers as MMCrypto. He is on the list of the richest owners of bitcoin and altcoins. With his nickname, he hints to subscribers that he is such a big player in the market that he can be called a Market Maker. Of course, this is not the case, but his income and net worth are really impressive. You can treat his forecasts differently, but even the haters must reckon with his financial success.
Chris MMCrypto Income
Christopher has a good education. He studied finance for a long time, so he approached investing in cryptocurrencies with his own well-thought-out strategy. Many people know that the first income for a man was brought by work as a taxi driver. Chris went into this business to pay for his studies and raise start-up capital.
The exact date of Jaszcynski's entry into the world of cryptocurrencies is unknown. He supposedly started investing and trading in 2015. The general public learned about him in the fall of 2017, when a young man created a YouTube channel and began developing a blog on Twitter. Unlike many bloggers who work with cryptocurrencies, social networks and YouTube monetization are not the main income for MMCrypto. For his work, he receives about 500 thousand dollars a year. However, trading and investing brings him twice as much money.
The German bitcoin maximalist often posts his trades. He trades futures. For the transaction, he uses about 100 thousand dollars. Therefore, a successful deal brings him 50-100 thousand dollars of profit. No one knows how he fixes profits, so one can only guess about his real earnings from trading. Sometimes his predictions turn out to be wrong. Most likely, he observes risk management, but this income cannot be called very stable. 1 million dollars a year – this amount looks plausible, taking into account all the market fluctuations.
How Much Crypto Does Christopher Jaszcynski Have?
MMCrypto made the most successful investment in cryptocurrencies around 2016. He was able to ride the wave of growth in 2017, when many coins grew 10 or even 100 times. Most likely, by December 2017, the dollar equivalent of his wallet exceeded $10 million. During this year, he increased his capital at least 10 times.
Now Chris continues to increase his investment portfolio. He does not stop there, because he believes that soon we will face the most global wave of growth in the price of bitcoin and altcoins.
Jaszcynski favors several coins. Bitcoin will always come first. In addition, he bought BNB and DOGE. They occupy a huge part of his crypto portfolio. The man considers these coins the most promising. Perhaps he, like Elon Musk, is waiting for a price of $ 1 for 1 DOGE.
Chris MMCrypto Actual Net Worth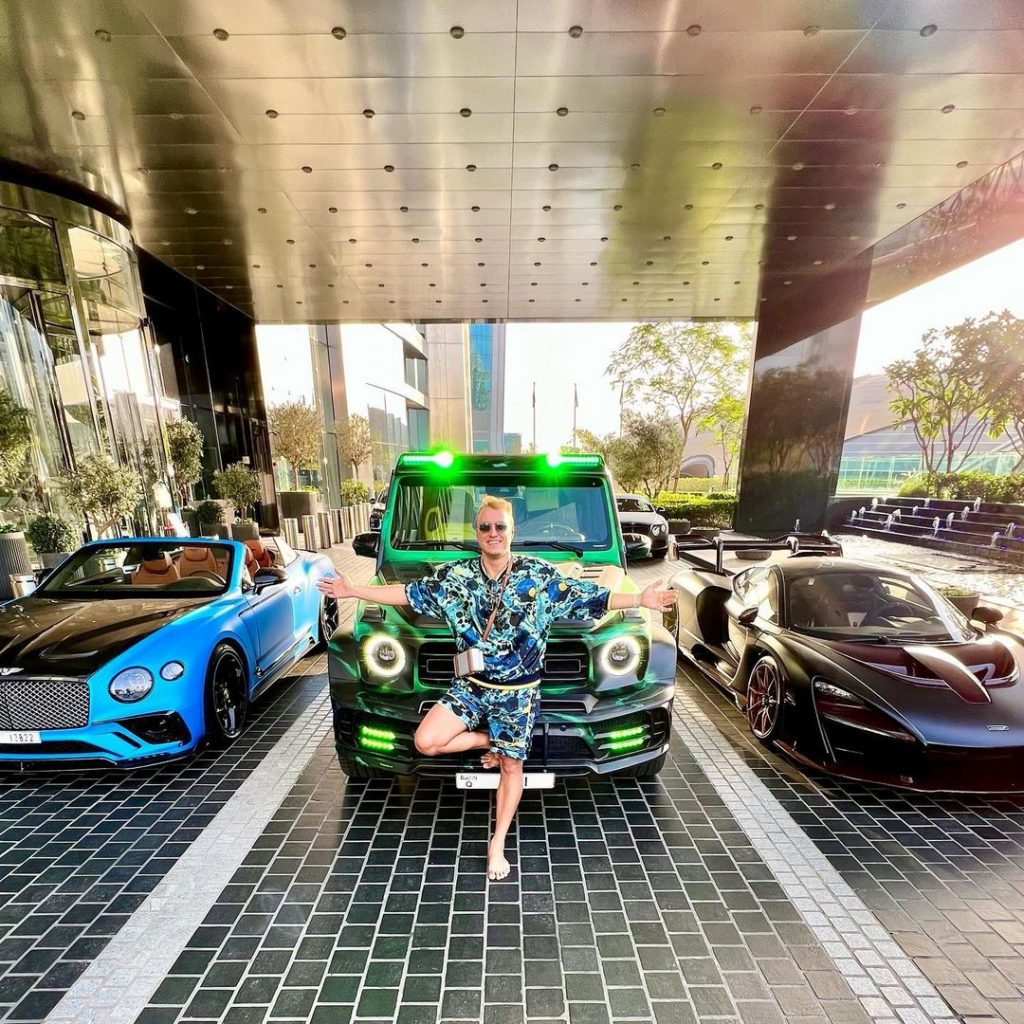 There are no official data on this. A man often shows his luxurious life. He lives in a mega luxury and expensive house, has a collection of incredibly expensive cars. In the fall of 2022, he opened a school in Thailand at his own expense. This speaks of huge capital. However, statements by some sources about $100 million in cash, cryptocurrencies and real estate are questionable. Equally dubious is the $30 million equity figure. According to our estimates, Chris MMCrypto net worth is $50 million. He certainly secured a comfortable life for himself. Even the collapse of cryptocurrencies will not change this. He has enough savings for a rainy day.