DOCK, an Ethereum-based cryptocurrency, was established in April 2018. It became the basis for the same named platform functioning. Therefore, to begin with it is worthwhile to figure out what is behind this crypto.
DOCK Protocol
Very often DOCK is called a platform. We are also not without sin. This is permissible, but it would be more appropriate to call it a cross-platform protocol.
"Dock is a decentralized data exchange protocol giving people control and ownership of their data and creating interoperability between networks", the creators characterize their development this way.
You, probably, have already guessed that it is based on the Ethereum blockchain. Data storage is provided by the IPFS file system.
What Does the DOCK Protocol Do?
This protocol ensure the security of data storage and transmission, as well as their synchronization between different platforms and social networks. That's why the protocol is called cross-platform. It allows you to create an interactive database. This will ensure the completeness of information about the subject, object or event.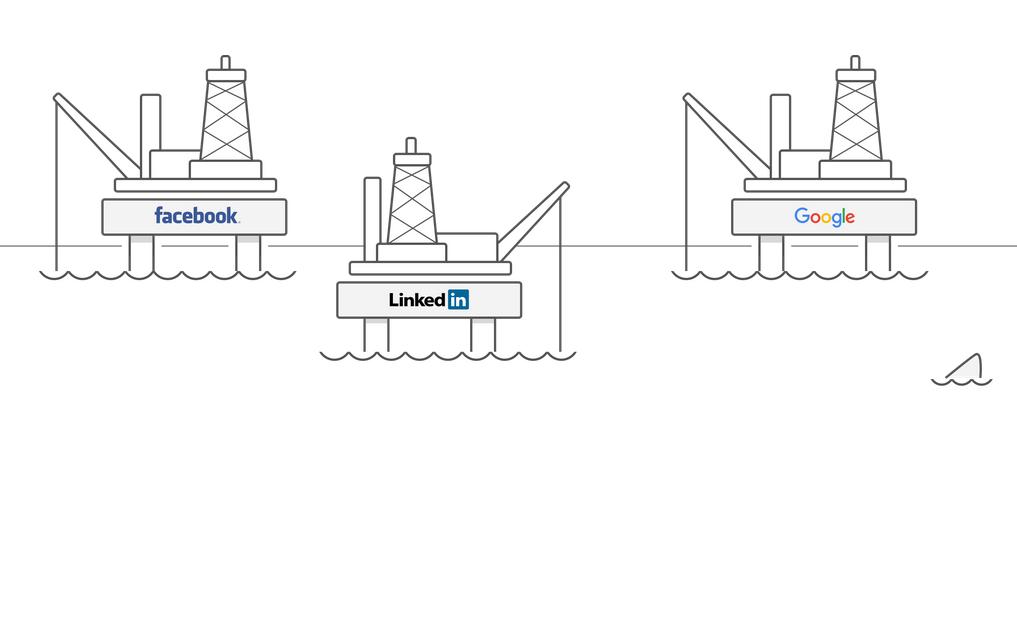 The essence of the DOCK protocol is quite simple. It collects information from all sources that support it. For example, a specially developed DOCK application can have all the information about CryptoInfoBase. This information will be received from social networks (Twitter, Facebook), various forums, platforms and, perhaps, information and analytical resources. At the same time, we (CryptoInfoBase) will have control over such information and receive a full account of who used it and for what purposes. This is a very hypothetical example, allowing us to understand the essence of the DOCK project.
Why Do We Need DOCK Protocol?
The founders of the project believe that it will help to solve the following problems:
The inconsistency of information, which is scattered over a multitude of social networks, platforms, product placements.
Loss of value and possibilities of information that has not been systematized and updated.
Lack of control over information about yourself.
Centralized information field. It is necessary to overcome the information monopoly of some platforms.
One of the main projects from the DOCK-team is creating an application for employers. The latters will be able to receive the fullest information about a potential employee. The employer can decide on increasing the staff without leaving the computer.
DOCK Project Pospects
The presented product is really innovative. But the question of what awaits it in the future should be approached in a complex way.
Positive factors:
Uniqueness – there are no analogues of the project on the market.
Relevance – safe data storage is always relevant.
Simplicity – user-friendly interface.
Negative factors:
The project is still very raw.
The road map is not detailed enough.
There is doubt that the top social networks will get interested in integrating DOCK.
Creating such a detailed database can scare off users.
We decided to watch this project. Time will help us to put the things right.
DOCK Cryptocurrency
For the cross-platform protocol to operate on the block chain, it needs its own crypto currency. It is DOCK that should provide information exchange between platforms, social networks, and information resources.
The crypto will enable users to:
Vote. Holders of the token will be able to offer new proposals and vote for the future development of the protocol plan
Access data. If you have a coin you can obtain the information that is stored in the application.
Get a reward for entering information.
Where to buy DOCK? The crypto can be bought on CoinBene, IDEX, Gate.io, Kucoin, Binance. Not a bad choice. We were especially pleased by the listing on Binance.
DOCK Price Prediction 2022-2023
The cryptocurrency market differs from its 2017 version. Begin to forget about tenfold profits in a short period of time. If you still manage to do X-Files, we appreciate with your talent.
The price of the DOCK coin from the beginning of its appearance on the market and before listing on Binance (i.e. within three months) fell rather than grew. There are a number of factors, which can promote the price increase or hinder it.
Positive factors:
Large selection of exchanges for trade.
Working project, which is behind a coin.
Mechanism of periodic burn of tokens.
Negative factors:
Failed start.
The project has not kicked into high gear yet.
The DOCK is very dependent on its platform. It is a double-edge sword: it will definitely be in use, while its functionality is very limited. We see no reason for its failure. But it's too early to talk about success. We tried to make the most rational forecast of the DOCK price for 2019 – early 2020. You can see it in the table below.
| | |
| --- | --- |
| Period | DOCK Price Predictions |
| August 2022 | $ 0.052 |
| Autumn 2022 | $ 0.065 |
| Early 2023 | $ 0.09 |
Disclaimer: We have expressed our vision of this cryptocurrency's prospects. It may differ from other experts' the opinions of. If you have familiar whales, talk to them about it and tell us.
Follow us on Telegram https://t.me/crypto_infobase, and be in touch with the latest news, guides, and predictions