Most beginners who have already acquired a certain level of knowledge, or have their own experience in trading, know that active trading is a process that requires a sufficient level of training, knowledge and trading practice. Even if you have training, a certain level of knowledge and trading practice, the question arises what else you need to know to secure yourself from losses and start to increase your capital steadily.
In this article, we will look at the 3 main whales that keep a successful and profitable trade.
The first thing you should have 100% is a trading strategy. Trading strategy is a set of rules, following which you open trading transactions. For example, our team, Biko Trading, uses a breakout strategy and a false level breakout.
Example # 1 – breakout of the resistance level (level of $4196 in the chart).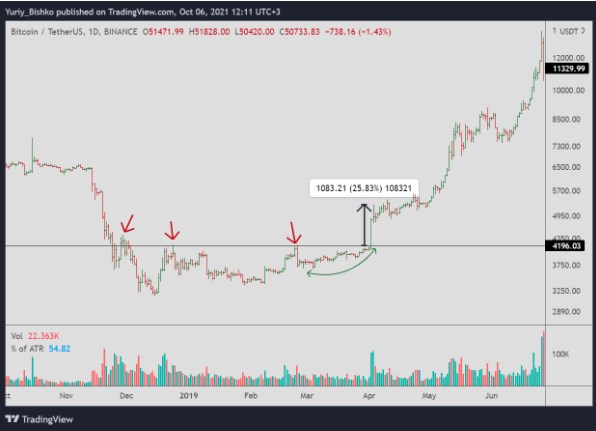 Example # 2 – breakout of the trend line.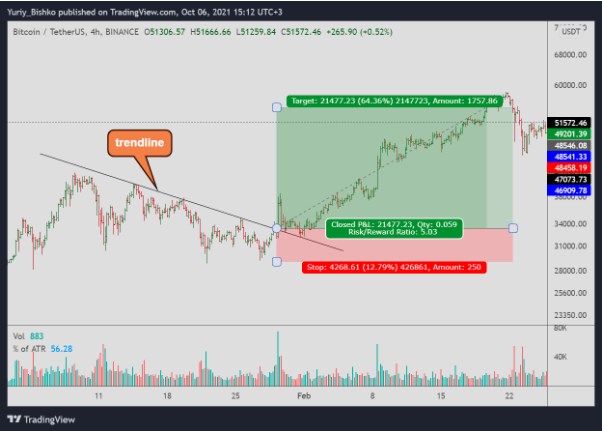 Example # 3 – false breakout of the support level.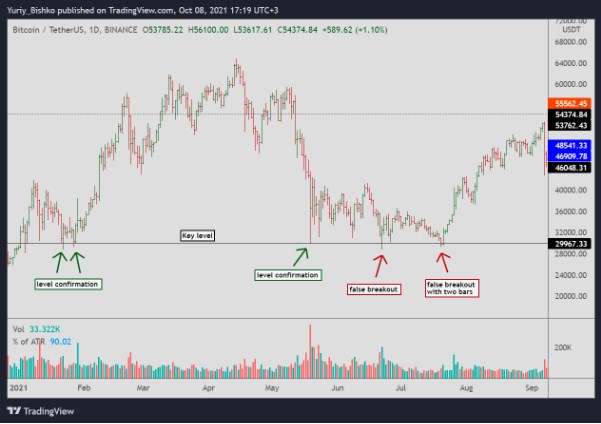 The second thing you should definitely have is a risk management system. An important part of risk management is the risk per trade. Risk per trade is the percentage of capital you risk when opening a trade. 1% risk is the most optimal. It is better if this percentage is even lower. For example, if your deposit is $1,000, you need to set no more than $10 risk per trade.
Of course, if your risk per trade is 10%, then after 5 unprofitable trades your balance will be reduced two times. You can learn on this page the exact way how to calculate the risk per trade.
The third thing to understand is the market trend. You may have a good profit strategy and strictly follow the rules of risk management, but if the market trend does not match your trading system, you will get more unprofitable trades, or just stand still. Therefore, another important task is the ability to identify the direction of the market.
There are three types of trend in the market:
Upward trend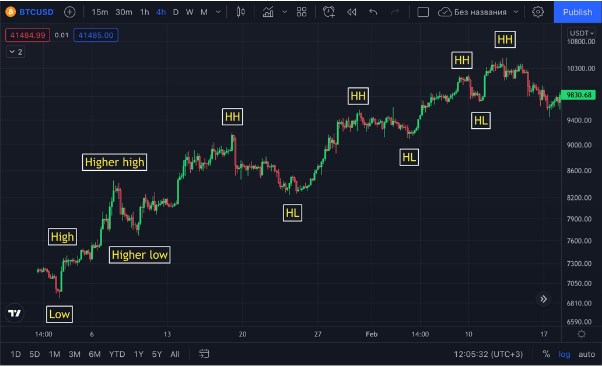 Downward trend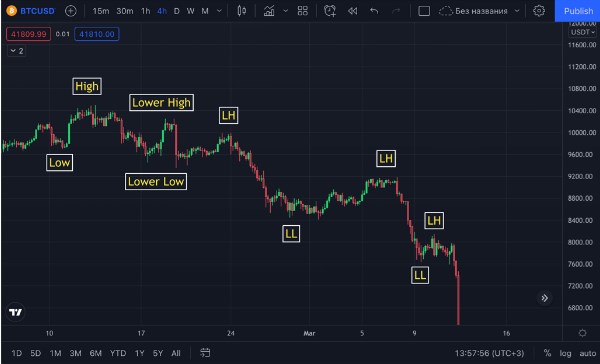 Sideways trend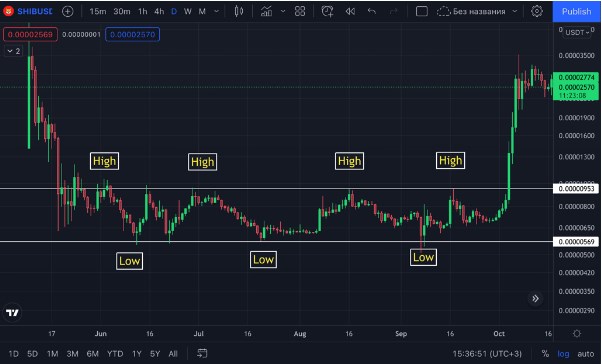 We have been actively trading in the cryptocurrency market for more than 7 years, and we have personally gone through the whole period from complete misunderstanding and losses to clear and structured trading with a stable income. Especially for you, we have prepared a completely free course that will help you gain basic knowledge and finally make it to the top. Click here and take the first lesson today!