The social media platform Mithril was created on the Ethereum blockchain in 2018. It is designed to integrate into a wide variety of social networks. With the help of this ecosystem, a variety of content can be created. For example, already now there is a beta-version of the LIT social platform, compatible with Mithril. LIT is very similar to Instagram, but it is conceived primarily for integration into existing social networks.
Mithril (MITH) Cryptocurrency
The whole essence of the social media platform Mithril is the existence of cryptocurrency with the same name. MITH is utility token belonging to ERC-20 group. The entire project loses any meaning without this crypto.
The cryptocurrency is needed for payments within social networks. Users of the social network that integrated the Mithril ecosystem will receive a MITH-based reward for filling the network with unique content. In the case of LIT, to get the coin it will be enough to share your photo-story.
Much more about Mithril and its features you can find out in short but informative video presentation:
Mining of the Token

This cryptocurrency has a slightly unusual way of mining. The creators of the ecosystem called it a Social Mining. Each user can start "mining" by creating content and engaging in various interactions in social networks that support this coin.
Where to Spend the Token
The team of this project promises that the Mithril Trading Network will soon be launched. It will host various channels with unique content, services, streams, applications. It will be possible either to earn the coin or to spend it.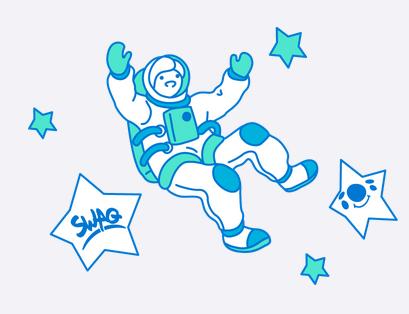 Prospects of the Platform
The project is quite interesting. We cannot say that it solves some pressing problems. In our opinion, its existence is primarily based on the popularity of social networks. A similar idea was proposed by the Steemit project, which is in demand nowadays, although it hasn't replaced classic social networks. The cryptocurrency will be in usage, but it's too early to talk about its popularity.
Mithril (MITH) Price Forecast 2022-2023
The coin began to be sold on crypto exchanges on March 24, 2018. Since that time, its price has increased more often than it has fallen. Despite the fact that the crypto is very young, many exchanges have already added it. Among them are quite popular ones such as OKEx, Bitfinex, HitBTC, Bithumb and others. Moreover, the coin is a potential contender for Binance listing. As soon as this happens (15 November 2018). Binance became the primary source of the most recent growth in the price of this altcoin.
You can see our forecast for the price of Mithril in 2019-2020 in the table below.
| | |
| --- | --- |
| Period | Mithril (MITH) Price Predictions |
| Autumn 2022 | $0.1 |
| December 2022 | $0.15 |
| Winter 2023 | $0.25 |

Disclaimer: The forecast is based on our own research, experience and subjective view on the cryptocurrency market. Do not take it as an investment plan.