With the increasing penetration of crypto assets, more online casinos are now accepting Bitcoin, Ethereum, and other digital tokens as a banking method. Crypto gambling offers you several benefits including anonymity, fast transactions, and the ability to bypass the restriction imposed on traditional banking methods. However, like any form of gambling, it's crucial to have a responsible gambling strategy to increase your chances of succeeding without breaking the bank.
This blog post discusses the importance of understanding responsible gaming practices when playing in top Bitcoin casinos for US players, including monitoring your gambling behavior, setting limits, and seeking help where necessary.
What is Responsible Gaming in Bitcoin Casinos?
Responsible gaming in Bitcoin casinos for US players is all about gambling for fun and entertainment. Unfortunately, gambling at crypto casinos can become problematic when players see it as a source of income or when they bet more cash than they can afford to lose. That's where responsible gambling programs come in handy.
In simple terms, responsible gaming in Bitcoin casinos means taking breaks when gambling for fun without using it as a source of income. That means gambling with what you can afford to lose while setting limits on the time and money that you wager. Fortunately, it's quite easy to set limits with online casinos because the best Bitcoin casinos for US players come with in-built responsible gambling programs and other tools to help players get a grip on their gambling behavior.
What is a crypto casino Responsible Gaming Program?
Responsible gambling programs are a key part of the daily business practices in reputable Bitcoin casinos for US players. The main aim of these programs is to ensure that players responsibly enjoy casino gambling as a source of entertainment.
In the US, the American Gaming Association's responsible gambling regulations govern responsible gaming measures in all 34 states with licensed commercial casinos, internet gaming, and sports betting. These regulations act as a reference guide for the casino industry stakeholders, lawmakers, regulators, and researchers.
Importantly, the gaming market's full efforts in promoting responsible gaming go above the legal requirements set by different jurisdictions. The industry's responsible gaming programs work in compliance with state regulations on responsible gaming. Even better, top Bitcoin casinos for US players voluntarily implement different responsible gambling programs with measures that go beyond the formally mandated regulations.
Benefits of Responsible Gaming for US players
Responsible gaming targets players, operators, and other stakeholders in a bid to create the ideal conditions for gambling activities. That helps gamblers to avoid the effects of gambling addiction while offering a wide range of other benefits, including:
A secure online gaming environment
Responsible gaming programs assure players of their privacy by creating an environment where they can enjoy gambling in a safe and secure gambling environment. The gaming operator must keep the financial and personal data of the gamers safe from unauthorized access that might occur because of illegal criminal attacks. That's why the best Bitcoin casinos for US players ensure their platforms only use software that protects their users' data.
Protection of vulnerable players
Gambling can contribute to several problems, including addiction. Most players who lose control of their gambling activities often become addicted to gambling activities, leading to financial exploitation that may cause emotional, physical, and accidental harm.
Gambling operators need to create environments that have the proper measures to prevent/minimize addiction. It's easy for offline gambling operators to enforce responsible gambling behavior to protect vulnerable players, as they can train their staff on how to recognize and respond to indicators of gambling addiction.
Online gambling on the other hand can be a bit tricky for operators to enforce responsible gaming behavior. As such, online gambling operators offer casino-responsible gaming programs like self-exclusion systems and facilitate players to set financial limits as well.
Prevention of underage betting
Although preventing underage gambling requires operators and parents to work hand in hand, there are several measures that top Bitcoin casinos for US players are expected to put in place. Since it's illegal for minors to place bets, these platforms must verify the identity of their users and discourage people under 18 years from attempting to play gambling games. Fortunately, most operators have sophisticated verifications that help weed out any minors who try and log into casino accounts.
Safety measures against criminals
Online gambling has been exploited by criminals in the past to launder huge amounts of cash. To prevent illegal transactions, casino operators must implement responsible gambling strategies with anti-money laundering measures. That means the operator needs to verify their clients' identities through a KYC procedure.
Provision of information
According to the set regulations, legal Bitcoin casinos for US players are required to make the player information available without any potential risks that may be associated with gambling. That includes the nature of the games, policies, rules, self-execution process returns to players, and complaint resolution mechanisms.
Ethical and responsible marketing strategies
Marketing is a crucial part of the growth of any business as it helps to build brand awareness and boost sales. However, it's essential to comply with the set advertising codes and ensure the marketing techniques comply with the set laws. That means the advertisements shouldn't target minors and the content used should be honest.
What are the 3 types of gamblers in the US?
There are three common types of casino players and their level of exposure to gambling addiction varies. These three types of gamblers include: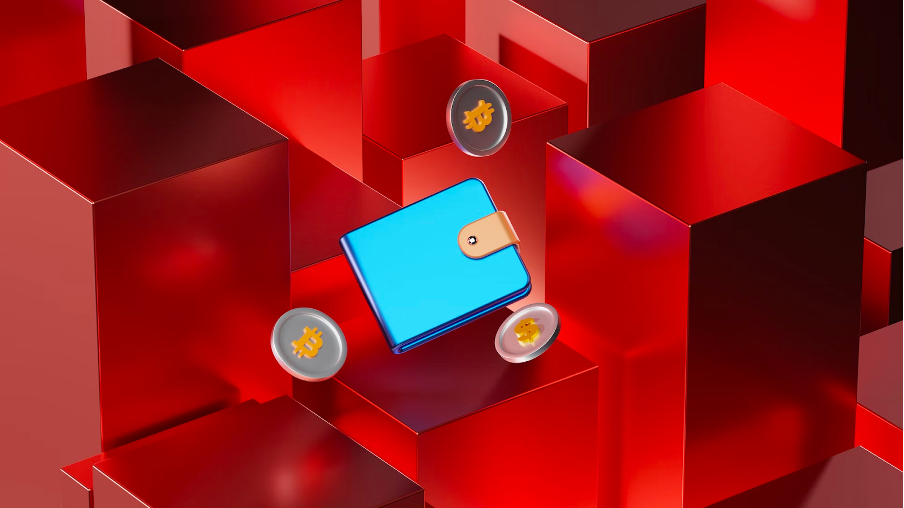 – Professional Gamblers
These are people who play casino games for a living. They don't consider themselves gambling addicts and most of them have a calm and rational approach toward gambling. As such, most professional gamblers rely on statistics and mathematical calculations to pick bets or games they believe will win frequently.
Professional bettors understand the inevitable losses and risks associated with gambling, but they believe that carefully betting using a system can help them make cash in the long run. However, most of them decide to quit and switch to conventional means of making a living when the risk is too big.
These types of gamblers tend to cheat and are attracted to illegal gambling activities that involve conning people and bet fixing. They might be charming, but they can be very manipulative and can easily switch their charm on and off, which shows aggression and irritability.
– Social Gamblers
Social gamblers gamble as a hobby and view betting as an alternative source of entertainment. They might occasionally bet on the lottery for entertainment, but gambling is only one of their many recreational activities. It's unlikely for social gamblers to develop a gambling addiction, but serious social gamblers who experience trauma might get into destructive habits.
Strategies for Responsible Gaming in Bitcoin Casinos
Regardless of the betting strategy that you choose when gambling in Bitcoin casinos for US players, you should always practice responsible gaming tactics. Here are several tactics designed to help encourage responsible gambling behavior when betting in Bitcoin casinos online.
#1 – Treat online gambling as a source of entertainment
While professional gamblers view Bitcoin casino gaming as a lucrative source of income, it takes time and effort to master the necessary skills. Although we can't discourage anyone from trying to become a professional bettor, it's important to remember that only a small percentage remains consistently profitable.
Most gamblers are simply not determined or committed enough to consistently win. However, that doesn't have to be a problem for you, if you treat Bitcoin gambling purely as a source of entertainment. That's the best way to approach online betting as you continue honing your skills.
#2 – Set a Budget and Stick to It
Setting a fixed budget and sticking to it no matter what happens is the best strategy to gamble responsibly and avoid getting into money trouble. If you set time and cash limits and stick to them, you should be able to enjoy your casino games without getting into trouble. You can set yourself daily, weekly or monthly limits.
Besides setting a limit, it's important to only gamble with money you can afford to lose. There's nothing wrong with using your spare cash on betting, but it's unwise to start risking cash meant for other things. That often causes players to start chasing their losses and end up with regrets.
#3 – Take Breaks and Set Time Limits
Spending too much time on Bitcoin casinos can have damaging effects like spending too much cash on gambling. With the convenience of Bitcoin casinos, it's easy for online gambling to become a habit instead of a hobby, and that will lead to more problems in the future.
Even if you are not getting into financial problems, your life will certainly get affected if you choose to gamble every time you get an opportunity. That's why it's important to control the amount of time that you spend betting on casino games just as you control the amount of money you spend. If you feel like gambling is taking precedence over other activities in your life, it's time for a break.
#4 – Don't Chase Losses
Chasing losses means betting more money in an attempt to recover what you've already lost while gambling. Unfortunately, chasing losses results in more losses, and that can create a vicious gambling cycle that's difficult to break. Remember that gambling is the type of entertainment that can cost you huge amounts of money and that's among the main reasons you should avoid chasing losses.
Remember that a huge number of games depend on luck and no level of skills or knowledge can get you back the money that you've lost. Earning money from online gambling might feel easy, but it's also easy to lose your winnings when you start chasing your losses.
#5 – Know When to Stop
Whether you're losing or winning, it's important to know the right time to quit gambling. Some Bitcoin gamblers often have the mentality that they'll recover their losses if they keep playing, but that might never happen. As such, quitting will be your best option if you're on a losing streak.
Besides quitting when you're on a losing streak, you might also need to quit while you're ahead. It's better to cash out when you're on a winning streak because you're bound to make a losing bet and end up losing all your profits.
#6 – Seek Help if Necessary
Gambling addiction is a major problem in online Bitcoin casinos for US players, but it's treatable if you seek help from the casino operator or trustworthy third parties. Top Bitcoin casinos for US players will help you through their self-exclusion programs and their professional staff can advise you on how best to avoid gambling addiction. Additionally, you can contact self-help groups like Gamblers Anonymous to avoid relapsing.
Conclusion
Responsible gambling is all about creating a gaming environment where players can enjoy a wide variety of games without any of the negative effects that problem gambling comes with. The goal is to curtail problem behaviors before they develop. Responsible gambling also protects vulnerable players from exploitation, ensuring that this favorite pastime doesn't turn into an addiction.