Litecoin has a long history on the cryptocurrency market. The coin survived all its pumps and dumps, while dozens of other cryptocurrencies went into oblivion. LTC is very popular with investors, traders and those who want to make quick and convenient cryptocurrency transactions, for more than seven years. This coin has many technical features that make it an up-to-date product. All this significantly affects the formation of Litecoin price. We have no doubt that this crypto will not lose its top positions, which means it is necessary to understand its future prospects, especially how much Litecoin will cost in the coming years and whether we will see it in the top 10 on CoinMarketCap.
What is Litecoin?
This is the second, after Namecoin, working Bitcoin fork. Bitcoin has been forked many times, and it will probably face the same number of forks in the future. But currently Litecoin is considered to be the most successful of them. It was created thanks to the work of Charlie Lee, who intended to create a cryptocurrency, which was more convenient for everyday use as a means of payment than bitcoin.
LTC is inherently very similar to Bitcoin. This is natural, because it is based on the blockchain of the first cryptocurrency and has a similar structure of chain of records. But LTC has quite a few technical features that partially handle the disadvantages of Bitcoin and allow the "light coin" to be a more convenient means of payment.
Litecoin Features and Technologies
This coin offers all its holders a higher transaction rate, which, in addition, is also cheaper. Charlie Lee offered a smaller network with higher scalability. This is still relevant now if it comes to Bitcoin vs Litecoin confrontation. Today LTC is inferior in these characteristics to some new cryptocurrencies, but this point can be omitted.
The main features of the Litecoin network are the implementation of:
Lightning Network, which is the second level of the network, that works on top of the blockchain itself and provides extremely high transaction speed.
SegWit, which is an update for the Bitcoin protocol, aimed at improving its security and scalability. It was first implemented on Litecoin, which facilitated its subsequent introduction into the Bitcoin blockchain.
All you need to know about Litecoin:
cryptocurrency, as a means of payment and exchange;
the maximum number of coins is 84 000 LTC;
Scrypt consensus algorithm – this is a type of proof-of-work algorithm specially developed for this crypto;
time to create a block is 2.5 minutes;
use of the principle of "halving" (every 4 years, the reward for the block is reduced by 2 times).
Litecoin Price History
Former Google employee Charlie Lee, watching the Bitcoin blockchain functioning, came to the conclusion that its core code is subject to modification. The crypto enthusiast began work on a more universal and affordable version of the blockchain. Its main features are: reduced block generation time and increased total number of available coins. But, despite the creation of a high-quality innovative product, we had to wait for its price increasing for a long time.
Litecoin Price in 2011
The original Litecoin version appeared on GitHub on October 7, 2011. But in fact, LTC's birthday is October 13, 2011. That was the day when the Bitcoin hardfork occurred. On the same day, the first block of this cryptocurrency was obtained. It was called "digital silver". Its counterpart, Bitcoin, has long been considered to be "digital gold".
It is said that Charlie Lee originally planned that BTC / LTC ratio would be almost similar to that of gold / silver pair. Researchers even emphasized that such a ratio was manifested in real trade. However, after the recent "collapse" of altcoins, the search for such patterns has lost all practical meaning.
If you open CoinMarketCap, you can form an erroneous opinion about the price history of Litecoin. The fact is that the information on this resource is presented only from April 28, 2013. It is almost impossible to find the information about the price of this cryptocurrency at the time of its creation. The fact is that until July 2012, when the altcoin hit the stock exchanges, there was no need to talk about the LTC/USD ratio (the crypto was traded only with Bitcoin). What is interesting is that there was skepticism about Litecoin in the period from October 2011 to early 2013. One of the analytical resources called it an "incomprehensible bitcoin clone" in November 2011. At that time, folks considered Namecoin to be prospective. It showed its maximum in 2013 and is not likely to show such results again.
After listing of Litecoin, its value fluctuated in the range of 3-10 cents per coin. This was primarily due to the not-so-great popularity of this cryptocurrency. Bitcoin in this period was just around $10 per coin. But, for the sake of objectivity, let's pay attention to the fact that the rise in the price of LTC from 3 cents to 10 cents gave investors more than 300% profit.
The First Pumps and Their Causes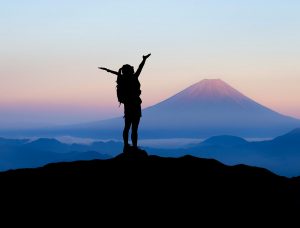 In November 2013, the digital currency showed a 900% increase in only two weeks. The market capitalization of the coin exceeded $1 billion. This progress allowed LTC to gain a foothold in the market as the second most important cryptocurrency after Bitcoin.
The reasons for this growth were the following:
well-known experts' public statements, in which they predicted a rise in the price of the coin to $50;
LTC was traded significantly cheaper than BTC, which allowed "digital gold" holders to use it to buy cheap "silver";
psychology of the masses, who believe that they have missed the chance to earn money on BTC, and who want to grab at least LTC.
Litecoin Price Today
The coin survived the rise in December 2017 – January 2018 and the painful fall in the summer of 2018. But, unlike most other altcoins, the current Litecoin price seems to be significantly undervalued. This cryptocurrency ratio of daily active addresses and market capitalization is significantly higher than that of the main competitors. This indicates a high level of the coin's adoption.
Litecoin

$119.19

-3.18%
However, the bear market in 2018 most likely led to the oversold condition at LTC market. Having lost 80% of its price, Litecoin has room to grow. Let's examine the odds for a new price surge.
Litecoin Price Forecast: Historical Analysis
We made an excursion into the history of Litecoin pricing and revealed the reasons for its growth for certain purposes. The role of historical patterns in the forecasts should not be minimized. However, it should not be exaggerated.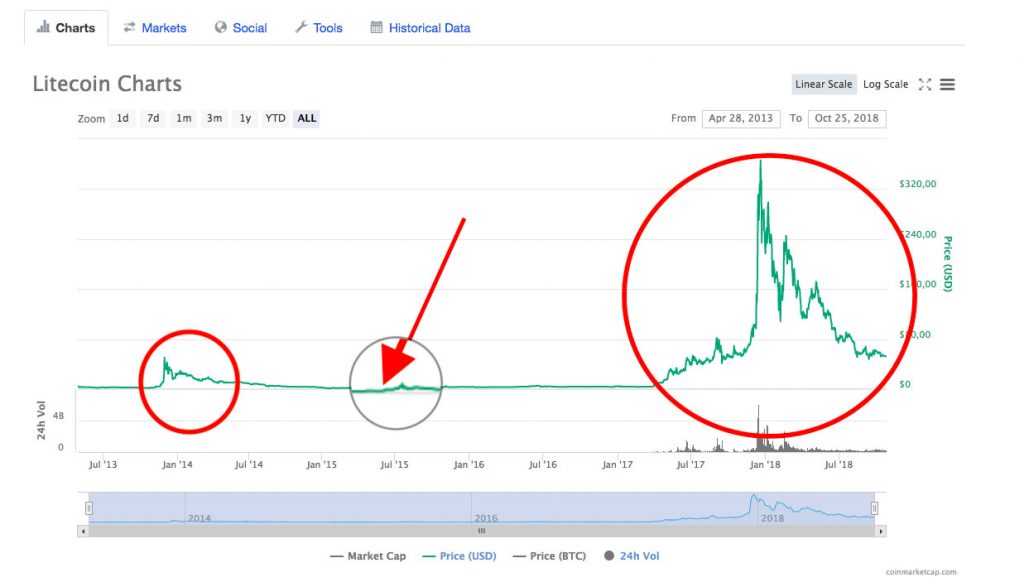 Please note that the first serious pump is almost identical to the growth of 2017-2018. It is significantly lower and more stretched in time in proportion to the prices shown. This was followed by a 3-year flat. Yes, the coin showed a few jumps, but they were not so serious.
This absolutely does not mean that we should wait another 3 years for the next growth. Just the opposite. The arrow in the picture above shows the position in which, from the point of view of historical regularity, the market is today. This is evidenced by a long flat, which we can observe today. It is in the winter of 2019 that a new wave of growth in the market is expected. It seems that Litecoin will be able to show 100% growth. The market where this coin is traded at $100-120 is a logical outcome of events.
Correlating the timeline and Litecoin's graph, we can state the "acceleration" of the market. The period between pumps is reduced at least by 2 times. The logic of events suggests that after raising the price it is worth waiting for a 1-year flat. Accordingly, in 2020 a new wave of serious growth will begin, comparable to the price jump in 2017.
Litecoin Price Forecast 2022-2023: Bitcoin Impact
Litecoin should be considered as an addition to bitcoin. This is what Charlie Lee focuses on. Accordingly, when BTC grows, LTC necessarily follows it. This is a confirmation of the pseudo competition of two products with similar functionality.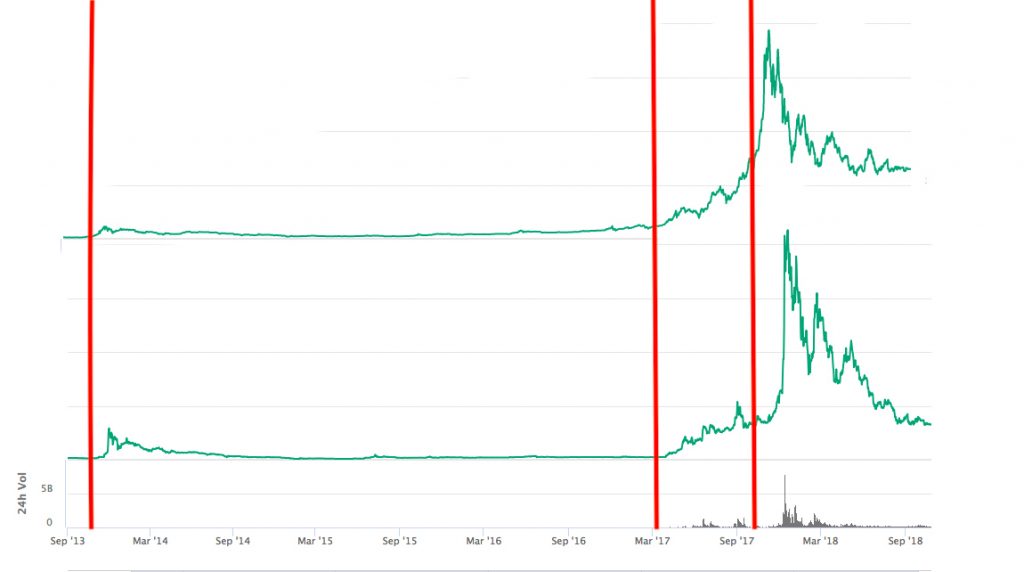 Please note that Bitcoin and Litecoin graphs are very similar. When overlaying graphs, the timeline was fully preserved. And if you look at the marks we made, it becomes obvious that Litecoin always follows Bitcoin. At the same time, a small-time lag is visible. This indicates a certain correlation in LTC/BTC pair. The well-known 2017-2018 pump speaks in favor of this. Unlike other altcoins, Litecoin showed its highs precisely in December 2017. If we predict a pump of "digital gold", then "silver" will inevitably follow it. This logic does not work when the ratio of prices for these assets. Due to the lower capitalization of Litecoin, it can easier to gain volumes and, as a result, the price. A 50-60% Bitcoin price growth can lead to a 100% Litecoin increase in the near future.
LTC Price Predictions 2022-2023: Growth Factor Analysis
The price of any cryptocurrency depends on the market situation. Litecoin is no exception. Against the background of general trends, an incredible increase in January 2018 was shown (for "digital silver", this is December 2017) and a proportional fall in the summer of the same year. But to analyze the price of a coin, it is important to correlate the proportions of growth and fall relative to other top 10 cryptocurrencies.
| | |
| --- | --- |
| Cryptocurrency | % from All-Time High* |
| Ethereum (ETH) | 87% |
| Ripple (XRP) | 92% |
| Bitcoin Cash (BCC) | 89% |
| EOS | 79% |
| Litecoin (LTC) | 85% |
| Stellar (XLM) | 80% |
| Cardano (ADA) | 94% |
| Tron (TRX) | 92% |
*the figure shows the percentage of cryptocurrency rate decrease in relation to minimal and maximal price (in the period from December 2017 to November 2018).
We see that LTC shows relatively good resistance to a bearish trend. This means that this cryptocurrency can move not only with the flow, but also develop according to other, more objective factors.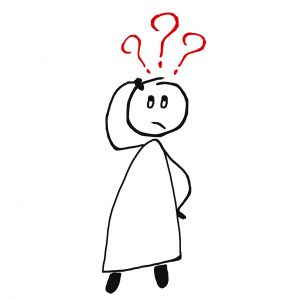 Litecoin is not a blockchain platform (like Ethereum) and does not offer innovative services and solutions. This is a means of payment and accumulation of financial resources. In such a situation, an increase in its price cannot depend on the attractiveness and popularity of the proposed product, which, in fact, does not exist. Our logic is as follows: while the price of PundiX was influenced by the presentation of the blockchain smartphone, Litecoin does not have to wait for similar growth triggers.
But let's not be so categorical. The subsequent work to improve the security and speed of transactions, as well as the scalability of the blockchain will be an important factor in LTC price growth. Perhaps this is the "product" that the team led by Charlie Lee can offer users.
Despite the fact that Litecoin is one of the most "experienced" and stress-resistant cryptocurrencies, its price is also significantly affected by the news background, as well as by the listing on the well-known and popular exchanges. At the end of September 2018, there appeared information on listing the coin on Gemini (Winklevoss brothers Exchange). Based on this news, the cryptocurrency increased from 55 to 64 US dollars (+ 16%) for a couple of days. This cannot be called a fundamental growth, but it significantly affects the spread of the crypto and the growth of its popularity, which will later serve as the basis for the formation of a high market price.
How Does Mining Affect the Price of Litecoin?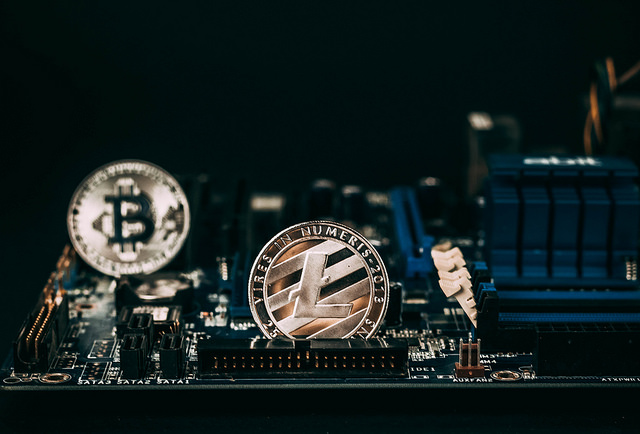 Mining of a cryptocurrency affects its price much more than it seems. It is mining of coins that ensures the normal functioning of the network. The period of stagnation in the Litecoin development (2014-2015 year) is attributed primarily to the fact that miners preferred Bitcoin, which at that time was more profitable to mine.
There is an inseparable connection between the a cryptocurrency/token price and its mining. The features of a coin's mining can inhibit the growth of its value up to a certain point, and after reaching point X, on the contrary, stimulate it. When Litecoin began to be traded at more than $30, its mining by ASICs, which were focused on Scrypt algorithm, became profitable. The popularity of the cryptocurrency was increased significantly. In addition, today there is a sufficient choice of miners on the Script algorithm, which means that the possibilities for mining the coin are expanding. None of the "crypto mineworkers" will want to sell their "silver" cheaply. In addition, price decrease below level that provides break even mining is no longer possible.
Litecoin Price Prediction 2022
We have already said that Litecoin is one of the most undervalued cryptocurrencies. And this is not only our position. The similar idea has already been expressed by researchers of the trading and brokerage company Etoro. LTC transactions are fast and cheap, however this has not stopped the fall of the coin along with other altcoins. This is clearly an unfair state of affairs. However, it opens up a good runway for future acceleration and "Moon flight". The oversold condition during trend reversal will relieve Litecoin from near resistance.
February 2019 should be marked by the SEC's Bitcoin ETF approval. In addition, in the winter there will be many significant events on the adoption of cryptocurrencies by the governments of the leading world democracies. In 2019, institutional investors will start deeper expansion into the market. In our opinion, CBOE Litecoin futures are just a matter of time.
Let's look at the positive and negative market factors that expect LTC in 2019.
Growth factors are as follows:
potential launch of Litecoin futures;
reversal of the general trend;
"halving" (2-fold reduction in the block reward);
popularization of the blockchain technology and crypto payments;
institutional investors' entering into the market.
Potential growth barriers are as follows:
slowing down the development of Litecoin blockchain technologies;
market competition;
the fight against speculation, which will lead to a more stable development of the market.
These are potential factors. In many ways, growth factors will exclude fall factors and vice versa. Interestingly, institutional investors' intervention not only spurs the market to conquer new heights, but also limits its flexibility. This is rather good than bad. The market will develop in an upward direction, avoiding unnatural pumping. On the other hand, we do not believe that the market can recover from speculations. Crypto trading is strongly associated with speculations.
All of the above factors speak for strengthening the coin and searching for new heights. But do not expect Moon and Lambo. The table below sets out our vision of Litecoin trading prospects in 2019.
| | |
| --- | --- |
| Period | Litecoin Forecast (LTC/USD) |
| Q1 2022 | 80$ |
| Q2 2022 | 120$ |
| Q3 2022 | 110$ |
| Q3 2022 | 100$ |
Wallet Investor Litecoin Prediction 2022
The well-known information and analytical portal Wallet Investor makes its predictions using Machine Learning technology. It is very interesting to look at how a soulless machine sees Litecoin future.
If you look at the average price of the coin, 2019 will be a flat period at $200 level. In our opinion, LTC rising to such levels excludes a flat. A peak rate of $200 per coin is possible and would be achieved, but this event will be short-lived and speculative.
Litecoin Price Prediction 2023
In this year, we expect a pump similar to the one that was in 2017 and early 2018. It will be similar, but not the same. Institutional investors will not let the market go so high. However, by 2020, enough potential, both technological and commercial, will be accumulated for a good jump. December 2017 highs will be exceeded but not as much as many would like. Our view on the future of this digital asset in 2020 can be seen in the table below.
| | |
| --- | --- |
| Period | 2020 Prognosis |
| Q1 2023 | 140$ |
| Q2 2023 | 150$ |
| Q3 2023 | 350$ |
| Q4 2023 | 380$ |
Litecoin in 2022 by Wallet Investor
Machine-based forecasts look very conventional. Growth at the beginning of the year, fall in the middle, new growth at the end. Obviously, recent historical patterns are taken as a basis. Nevertheless, we will agree that in 2020 the coin rate will overcome $300 mark. Peaks may be higher. Walletinvestor's AI also shows this, although, most likely, the usual coincidence takes place.
Litecoin Price Prediction 2025
Litecoin has a big potential for price increase. The following factors speak in favor of the fact that this cryptocurrency is perhaps the most stable and solid object for long-term investments:
the absence of disagreements and conflicts within the team (the well-known situation: the creators of Cardano (ADA) cannot carve up their project among themselves);
this crypto is firmly rooted in the market;
LTC is a proven, decentralized product featuring high level of trust.
Many analysts agree that Bitcoin and Litecoin are the best choices for long-term investments. LTC and BTC can replace fiat currencies in the future. This means that Litecoin price in 2025 will be significantly higher than the highs that were shown earlier. It is by 2025 that we should expect another breakthrough in cryptocurrencies' (especially top coins) prices. Today's top 10 coins by market cap will change significantly. However, Litecoin will undoubtedly remain in this list.
The most likely outcome for "digital silver" by 2025 is a rapid increase in its popularity as a means of payment. We forecast a possible introduction of an ATM network that will provide LTC deposits and withdrawals. The growth in the number of users, as before, will significantly outpace the growth of capitalization. That is why do not think that the brainchild of Charlie Lee will cost $100,000 or more. Leave these fantasies to schoolboys.
We believe that Litecoin 2025 price could reach $1,000. It is unlikely that it will be traded at higher level. Moreover, it is at this point that a long flat awaits the crypto. This is due to the fact that the coin as a means of payment seems to be convenient in this price range. Further growth does not prevent LTC using in such a purpose, but makes it not so "ergonomic."
$ 1000 is a very important psychological mark for this type of cryptocurrency (a means of payment, and a store of wealth). After Bitcoin had broken through this mark in 2014, it took it 3 years to get back to that mark and begin its march to new highs.
You can see the table with the approximate cost of "digital silver" in 2025:
| | |
| --- | --- |
| Period | LTC 2025 Forecast |
| Q1 2025 | 600$ |
| Q2 2025 | 900$ |
| Q3 2025 | 1000$ |
| Q4 2025 | 950$ |
Charlie Lee's Litecoin Prediction
The creator of this cryptocurrency has got rid of it, so that no one could doubt his good faith. Accordingly, his predictions can be quite objective. However, everyone can be wrong. (Charlie Lee predicted that Litecoin will surpass Bitcoin Cash already in 2018.)
Do not blame the creator of "digital silver" in sluggishness. In February 2018, we all expected new heights from the market (yes, and you, too, waited Moon, we know that). Later, the father of Litecoin explained that all sorts of predictions on the cryptocurrency market are just stupid and are an expression of thoughts about the desired price. After that, Charlie Lee did not give any predictions.
There are a lot of articles and news on the Internet about what kind of LTC price Charlie Lee predicts. But if you start reading such materials, it will become clear that there is nothing of the kind in them. All publications of this kind simply include a discussion of his tweets and conjectures about this.
Please note that billionaire Warren Buffett also has not given predictions about Litecoin's future (although you can find information on the Internet that he allegedly has done that). This is a well-known crypto skeptic, but he usually criticizes Bitcoin, which, by the way, implies all other cryptocurrencies.
John McAfee Forecast
John McAfee is an extraordinary expert and forecaster. He is not ready to bet his reproductive organ on Litecoin, but his Bitcoin predictions give reason for certain conclusions. Everyone knows that according to John, in 2020, BTC will be traded at a price not lower than $1,000,000. We have already talked about the inseparable connection of BTC/LTC pair. Following the logic of the American bitcoin guru, "digital silver" should cost at least $5000, or even $10,000. This is very interesting assumption. Mr. McAfee, at his age, can safely formulate such predictions, betting his male organ. We advise men who read us not to be like an expressive expert and take a more balanced position.
Litecoin Price Prediction – Reddit Users
The community always has its own opinion regarding the cryptocurrency market and its destiny. No one makes a serious prediction for the 2020-2025 year. We do not take into account pranksters who mock the newbies.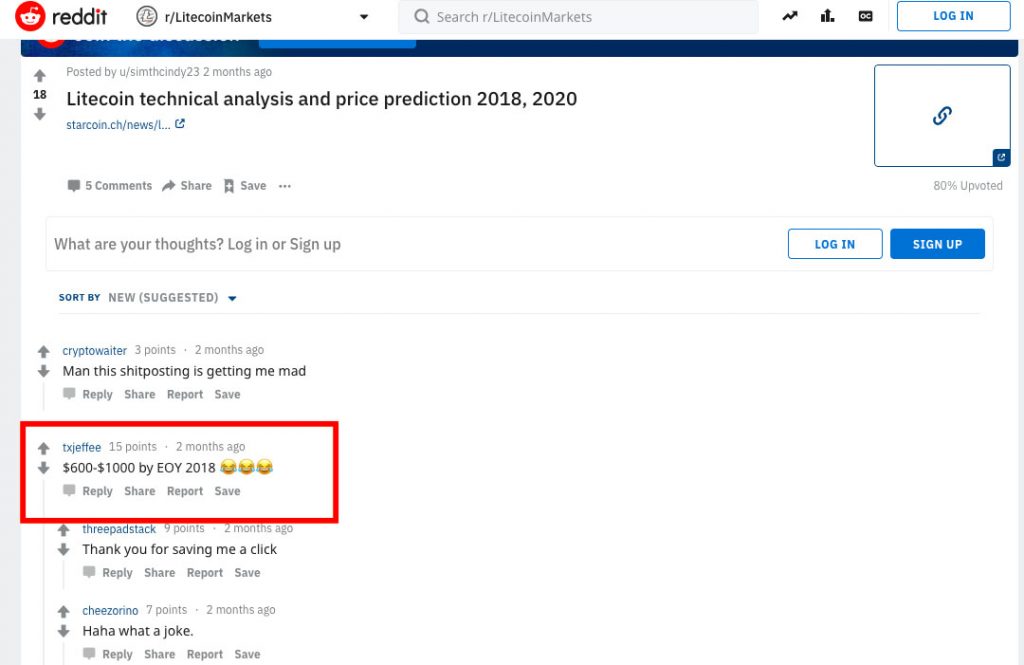 Most folks rely on halving, which will happen in 2019. Reducing the reward for the extraction of a block of Litecoin, according to the community, should be a trigger to increase the value of the coin.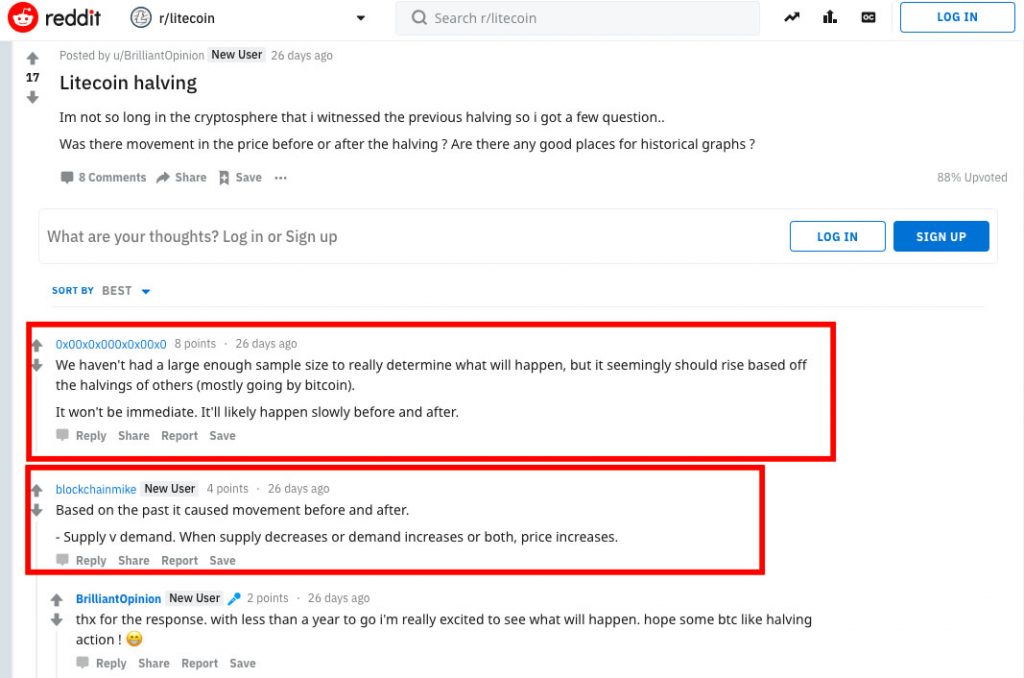 This is an absolutely fair point of view. But do not exaggerate the values of this event. By the way, halving is waiting for us on August 7, 2019. The reward for the block will be 12.5 coins.
The Bottom Line: How Much Will Litecoin Be Worth in 5 Years?
Digital silver, as well as the market as a whole, is waiting for further development. Litecoin will slowly but surely become one of the main coins for payments and exchanges. Most likely, two serious jumps will occur – in 2020 and in 2025.
Few of the currently known cryptocurrencies will remain on stage. But we believe that the younger brother of Bitcoin will outlive all the corrections.
The weighted average forecast for Litecoin for 2019-2025 is presented in the table below.
| | |
| --- | --- |
| Period | Litecoin Price Predictions |
| 2022 | 110$ |
| 2023 | 320$ |
| 2024 | 270$ |
| 2025 | 300$ |
| 2026 | 350$ |
| 2027 | 490$ |
| 2028 | 950$ |
Disclaimer: We've tried to analyze all the factors affecting Litecoin pricing. We've used different approaches and methods. However, we cannot give you any guarantees. This forecast is an expression of our personal view of the situation on the market. Accordingly, any conclusions are evaluative and may differ from your opinion, the approach of other experts or even real events that await us in the future. Be extremely careful when making high-risk crypto investments.