Theta blockchain platform has been operating since the beginning of 2018. During this time, many crypto experts and blockchain analysts became interested in it. This is primarily due to the investment attractiveness of Theta Token cryptocurrency. But in order to understand the perspectives of the coin, we should learn the features of the project standing behind it.
What Is Theta Project?
Theta is a blockchain platform and cryptocurrency of the same name. As conceived by its creators, they should be used for the functioning of a decentralized network for delivering and viewing videos and streams.
Users of this platform are encouraged to share unused memory and computing power of their computers with the help of Theta Token. Thanks to this, viewers, if they wish, will be able to offer their devices as caching / rebroadcasting nodes for a fee. This creates a video delivery infrastructure to other viewers. This scheme resembles mining, but in fact it is different.
The project's team expects their platform to be used by the creators of decentralized television apps, music, films, training programs, and corporate conferencing. The network is already integrated into SLIVER.tv (a platform for various video content). This is not surprising, because SLIVER is the parent company of Theta Labs, Inc. In fact, the blockchain platform was created primarily for its needs.
The company also has other partners, namely SamsungVR and Aelf. SamsungVR has the largest collection of VR apps that can be viewed on many devices. Aelf is a new decentralized cloud blockchain network with high-performance segregation of resources and a management structure.
The Theta team promises that other equally important and promising partnerships will be announced by the end of 2018.
Why Do We Need Theta Network?
The project's network is designed not only to become a base for exchanging video data but also to solve a number of problems in the stream industry. The network functions to improve the processes of creating and consuming video content in three ways:
Improving the quality of streams by offering an optimal technology that solves the "last-mile" problem.
Reducing the cost of networks and simplifying content delivery processes to the consumer.
Improving the efficiency of video ecosystem and the transparency of payments and advertising.
In addition, the platform allows one to receive a reward for maintaining the network.
The Project's Blockchain
The essence of Theta's technical solution is to create an off-chain pool for micropayments to support the ultra-high transactional bandwidth required for the global transmission network and streaming video content. So far, the project's own blockchain is at the final stage of development, but very soon the crypto community will see all its benefits.
For the time being, the platform is based on the Ethereum blockchain, using a proof-of-work (PoW) consensus algorithm. However, its native blockchain will use proof-of-stake algorithms based on the Tendermint protocol. It is believed that this will significantly increase the scalability of the network and reduce the loss of resources.
With the launch of Mainnet to the network, the proof-of-engagement (PoE) (proof of participation) consensus algorithm will start functioning. With the help of PoE, viewers can earn network tokens as a reward from advertisers in exchange for their attention to video content. In addition, advertisers will receive reliable and controlled interaction with the broadcast video stream.
Theta Token (THETA) Cryptocurrency
The blockchain platform token has the simple name Theta Token. At the moment, this is an ERC-20 token based on Ethereum blockchain. Its main task is to serve as a long-term incentive mechanism for network users.
THETA performs the following functions:
it can be used as a reward for caching streams and their rebroadcasting;
users can donate in Theta to support streamers and video content creators;
it can be used for financing advertising campaigns by advertisers;
it also can serve as a reward for viewers from advertisers for attention to advertising content.
Analogs of this coin are application tokens exclusively for ERC-20. They do not have the technical ability to function at the structural level of video broadcasting with built-in incentives.
The cryptocurrency became available for trading and investment on January 17, 2018. It is traded now at multiple top crypto exchanges.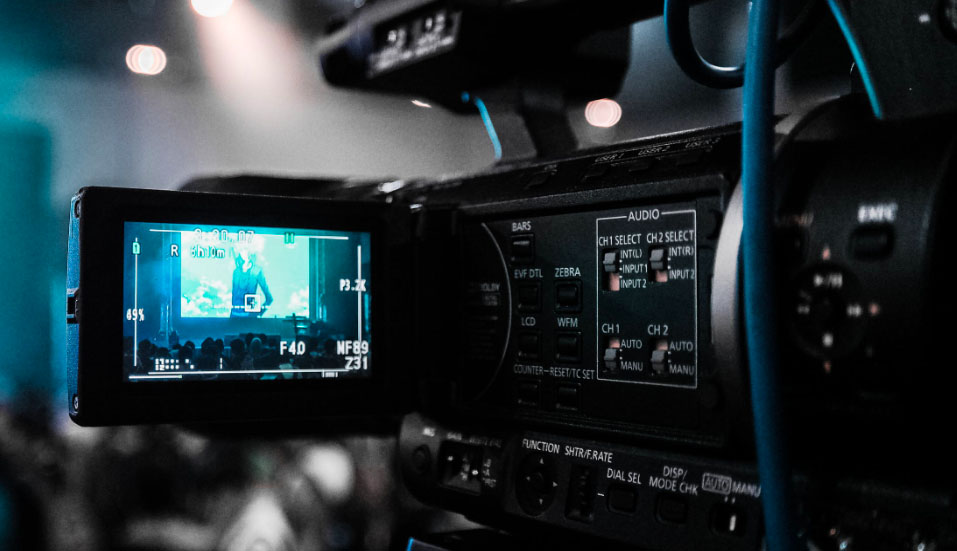 Where to buy THETA?
Binance (the most traded pair is with bitcoin);
Bithumb (there is only pair with KRW);
Huobi (maximum trading volumes are observed in a pair with USDT);
Fatbtc (here you can buy the coin for ETH);
Hotbit, OKEx, Gate.io, IDEX, DDEX (trading volumes are low at these crypto exchanges).
Team
Theta team members used to develop streaming video applications. They also participated in projects related to virtual reality. Some of them have received patents on technologies that are used in the media field. Here are leadership  members:
Mitch Liu (Cofounder / CEO);
Jieyi Long (Cofounder / Chief Technical Officer);
Ryan Nichols (Chief Product Officer);
Riz Virk (Head of Corporate Development).
You can see blockchain stuff on the screenshot below.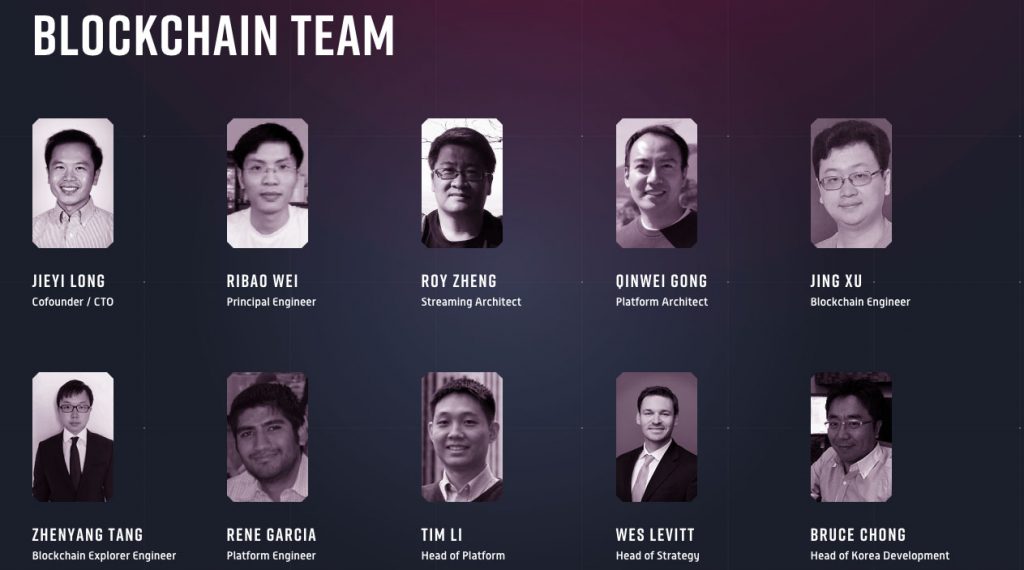 The Company's Partners and Investors
The company has a lot of partners and investors. It has agreed on strategic partnership with the following firms:
Sierra Ventures;
Sparkland;
Nirvana Capital;
Synapse Capital;
Aelf (as mentioned above);
Gumi, and others.
The list of investors is as follows:
DHVC;
DCM;
GREE;
Greycroft;
BDMI;
The Venture Reality Fund, etc.
According to the information on the project's official  website, such behemoths as Samsung and Sony are also its investors. It should be noted that some companies are both investors and partners.
Theta Token News
The main event of 2018 for the entire network is the launch of Mainnet (Native Theta Network). It is planned to be launched no later than December 31, 2018. Simultaneously, ERC-20 tokens will be changed 1:1 for Theta blockchain tokens.
All major network features are tested on the basis of Sliver.tv. With the launch of Mainnet, it will be possible to freely build various decentralized applications over its protocol.
Do not doubt that the launch of native network will become a powerful trigger for the growth of  trade volumes of the project's coin and, accordingly, its price.
THETA Price Prediction for 2019
You can visit CoinMarketCap and look at the crypto's all-time price chart. Please note that this is one of the most stable altcoins. If Ethereum or Ripple had shown the same stability, as of the beginning of September 2018 (the lower price point), they would have cost approximately $450 and $1.1, respectively. Let us recall that the actual price of these coins at the bottom was $178 and $0.27 respectively.
Analysis of the project's features leads us to the conclusion that THETA is a very promising token. We will present the main factors that potentially indicate the future growth of the coin.
Price growth factors are as follows:
the project has managed to earn a good reputation;
the blockchain being developed is unique in its decisions regarding the video and stream content delivery industry;
fast switching to Mainnet;
high popularity of the coin, which is traded on the main crypto exchanges;
availability of information about the project and its future plans;
governments might be interested in the project as it can be used in educational purposes (distance learning).
We advise you to pay attention to the company's website. There is nothing superfluous on it. There you will find everything you need for possible investments or direct participation in the project. We think it's possible to compare Theta informational base with that of Zilliqa project. Read our ZIL overview and analysis of perspectives.
Surely, general trends of the market can't get past THETA. You should bear this in mind. Even the most promising crypto cannot show constant growth against the background of bearish market.
After weighing all the pros and cons, we've made our Theta price predictions for 2018-2019, which you can see in the table below.
| | |
| --- | --- |
| Period | Theta Token (THETA) Price Prediction |
| Early 2019 | $ 0.06 |
| Spring 2019 | $ 0.10 |
| Summer 2019 | $ 0.15 |
Disclaimer: We've analyzed the project and the factors affecting its future prospects. Our positive opinion about this cryptocurrency may be wrong. Trust only those facts that you get personally from primary sources. This will allow you to make reasonable investments and your own cryptocurrency price forecasts.
Follow us on Telegram https://t.me/crypto_infobase, and be in touch with the latest news, guides, and predictions!