Binance is continuing to please users with new IEO tokens. Summer 2019 started with a hot coin (don't confuse with HOLO) listed on this cryptocurrency exchange. It's moto is "Harmony for One and All."
What is Harmony (One)?
The platform offers open consensus for 10 bln people. Its proclaimed advantages are quite trivial: low-latency, high-throughput, and low fees. Like Zilliqa and many other projects, it features sharding, which is based on secure PoS and decentralized randomness.
As claimed by the developers, their technology would be able to process up to 10 mln transactions per second (TPS).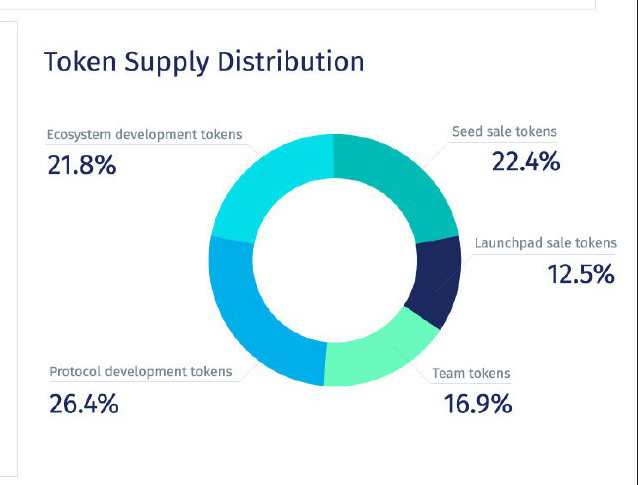 One Token IEO (Initial Excnange Offering) and Listing on Binance
On May 27, users applied for participation in the tokensale and on May 28, 1,58 billion tokens were sold to Launchpad participants who drew winning lottery tickets. The token was listed on the top crypto exchange on 1 June 2019. On the day of listing, ONE coin grew by about 130% from the starting trading price. Its success can be explained by great short-term  prospects of the coin, including massive airdropping on DEX platform.
Matic coin also showed an incredible upsurge, read how it will grow in 2019 and 2020!
We've noticed one interesting feature. When the market is in downtrend, newly listed coins usually bring no profit (they may rise amidst prelisting brouhaha, but after adding their price falls). When the market is in uptrend or in flat condition, altcoins typically skyrocket amid prelisting announcements and their price generally shows further growth after the listing itself.
Buying and trading IEO tokens bring excellent profit. Don't believe? Just register on Binance!
Harmony Airdrop on Binance DEX
Binance management decided to spectacularly celebrate successful IEO announcing an airdrop. They committed 3,000 BNB to DEX platform and promised to grant 3k BNB and 25,000,000 ONE tokens to eligible users. Eligibility criteria include:
Reaching a trading volume of over 100,000 ONE tokens per day.
Holding at least 10 BNB tokens.
The term of promotion's effect is 1 to 6 June. 5,000,000 ONE and 600 BNB tokens are to be airdropped every day.
Harmony (One) Price Prediction 2022
Current bullish market provides altcoins with opportunities to make gains. Moreover, IEO is a new thing which attracts users' attentions. Hence all IEOs which were held on Binance this year were victorious.
Let's recall BitTorent Token, which raised  by two times from the moment of listing due to a combination of the well-known torrent brand and trendy blockchain.
Harmony (One) Price Prediction 2023
Harmony is entering a highly competitive market of "mega scalable" platforms. Only really potent projects will survive.
The platform has a decent base of supporters: about 4k Twitter subscribers and 10k followers in Telegram. Some Binance users may also become its proponents. However, social networks user database is not jaw-dropping, many other young projects may boast  remarkably higher indicators.
The team seems to be reliable. According to official statements, the Harmony team includes people from Silicon Valley, who worked at Google, Amazon, etc., some of them are PhDs. These are, in particular, Stephen Tse, Nickolas Burtey, Alok Kothari, Rongjian Lan, Nick White, etc. But we don't really know about actual business and managing skills (within such large-scale projects) of these entrepreneurs.
Anyway, the success of the project will depend on the team's activity. As practice shows, when teams act with low intensity and are not engaged in the implementation of goals set in their roadmap, they fail. Harmony is now at the peak of popularity. However, new IEO tokens will be added, new innovative projects will be launched in 2019, hence people would be distracted from the project. So by the beginning of 2020, the platform may loss many adherents if it is not truly groundbreaking.
Disclaimer. This price forecast in based on data found on the Internet and our own suggestions. We request our readers to make reasonable decisions and don't rely on this prediction solely.