We recently wrote about Ravencoin listing at Binance crypto exchange. This was a new stage of the project. So now is the best time to know more about RVN features and its prospects.
What is Ravencoin (RVN)?
Ravencoin is a digital peer-to-peer network, whose main and only task is to transfer assets from one user to another. The coin retains the idea of Bitcoin: to serve as a means of payment on the blockchain. Ravencoin (RVN) is generally not a blockchain platform. This is primarily a cryptocurrency. Of course, it has its own network. But, unlike many other projects, it does not have any other functionality besides ensuring the exchange of the coin and its mining.
The creators of the coin claim that it has a special technology, which is much more practical than that of its competitors.
Ravencoin (RVN) Team: Who Can Move the Price of the Coin?
Ravencoin (RVN) is an open-source blockchain project that was launched in January 2018. The platform focuses on creating and managing digital assets and facilitating their seamless transfer between users. It is a fork of the Bitcoin codebase, with some modifications to better cater to its unique features and use cases.
Being an open-source project, Ravencoin has a decentralized development community. However, there are some key figures and organizations that have contributed significantly to its development:
Bruce Fenton: Bruce is the founder of Ravencoin and a well-known figure in the cryptocurrency space. He has been involved in the blockchain industry since 2012 and has held roles such as the Executive Director of the Bitcoin Foundation and a board member of Medici Ventures, a blockchain-focused venture capital firm.
Tron Black: Tron is the lead developer of Ravencoin and a core contributor to its codebase. He has extensive experience in software development and the blockchain industry, having previously worked on projects like VeriBlock and tZero.
Medici Ventures: As a major early supporter of Ravencoin, Medici Ventures has played a crucial role in the project's development. Owned by Overstock.com, Medici Ventures focuses on investing in and nurturing blockchain projects with the potential to disrupt various industries.
Overstock.com: The online retailer Overstock.com, led by its former CEO Patrick Byrne, has been a strong advocate for blockchain technology and cryptocurrency. The company has provided financial and organizational support to Ravencoin in its early stages.
Other contributors: Ravencoin's development is a collective effort of numerous developers, testers, and community members who contribute their skills and resources on an ongoing basis. Some notable contributors include community managers, marketers, and graphic designers who work together to promote and improve the project.
Ravencoin Foundation: The Ravencoin Foundation is a non-profit organization established to support the Ravencoin ecosystem. It focuses on providing resources, organizing events, and fostering collaborations to drive the development and adoption of the platform. The foundation also supports the community by funding initiatives, grants, and educational efforts related to Ravencoin.
A Bitcoin Fork
The cryptocurrency was created on the fork of the bitcoin code and launched on January 3, 2018. This is an open source project designed for instant payments to anyone around the world. The team is constantly working on optimizing their blockchain.
"Ravencoin, no ICO, community project, humble people, no listing fee," CEO Binance Changpeng Zhao wrote on Twitter.
According to him, the coin is listed on the stock exchange without any fees or commissions. Typically, Binance representatives do not reveal listing fees. This is either a consequence of a change in the exchange's listing policy, or a special relationship between CZ and Ravencoin.
Features of the project:
block reward of 5,000 coins;
block time is 1 min;
total coin supply of 21 billion;
a special mining algorithm (X16R);
open source;
transparent start.
The project is interesting not only due to this. Its website looks fun and simple. These guys must have a sense of humor. After all, how else can we explain the fact that the white sheet of the project draws attention to its main uniqueness – the name. The creators of the fork guarantee that you will not find another coin with such a name.
Their Roadmap is peculiar. It does not have any dates. This is a truly innovative solution.
It seems to us that creative people with good imagination worked on the fork. For example, they borrowed the idea of a unique cryptocurrency name from the Game of Thrones, where ravens were the main means of data transfer.
Ravencoin Mining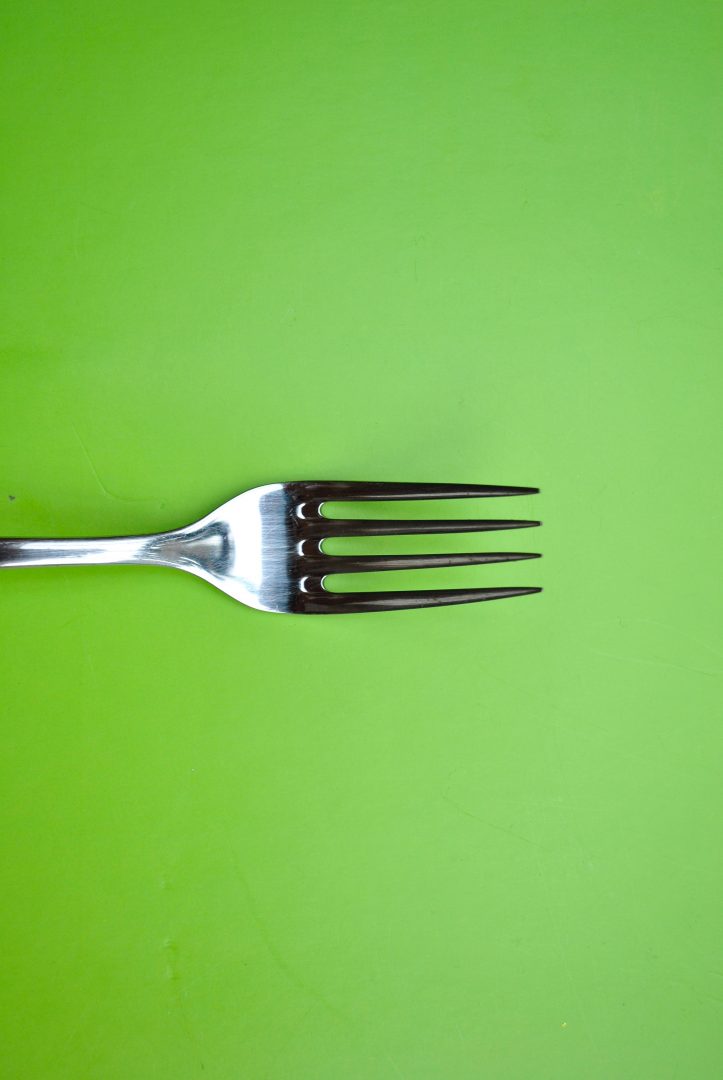 Ravencoin uses a proof-of-work consensus algorithm, which means that new coins are created through mining. Mining is the process of using computational power to solve complex mathematical problems in order to verify transactions on the blockchain and create new blocks. Miners are rewarded with newly minted Ravencoin for their work.
Ravencoin uses the X16R algorithm, which was developed specifically for the coin. X16R is a hashing algorithm that utilizes 16 different algorithms in random order to make mining more decentralized and resistant to ASIC mining. ASICs are specialized mining rigs that are designed to mine a specific cryptocurrency, making them more efficient than traditional mining equipment and giving their owners an unfair advantage.
To mine Ravencoin, miners need to have a computer with a high-end graphics processing unit (GPU) and specialized mining software. The software communicates with the Ravencoin network, receives new transactions, and works to solve the mathematical problems required to create new blocks.
Mining Ravencoin can be profitable, but it requires a significant investment in hardware and electricity costs. It's also important to note that mining profitability can fluctuate depending on the price of Ravencoin and the level of competition among miners.
Overall, Ravencoin mining is a process that requires specialized hardware and software, but can be a profitable way to earn new Ravencoin while also contributing to the security and decentralization of the network.
Ravencoin News
Obviously, the main news for the entire crypto community was the listing of this cryptocurrency on the Binance exchange last year. Before that, the coin could be bought on far less popular sites. Among the exchanges that traded "a raven coin" before listing on Binance, there were only Bittrex and Upbit. But now the question "where can I buy Ravencoin (RVN)" is no longer so relevant. Everybody know that it is available at Binance.
On October 31, 2018, the Mainnet was launched. The team is also intensively promoting Project Raven, which allow users to create their own assets and build solutions. The project is open sourced, decentralized and permissionless.
In early spring of 2019, RVN trading became more active. So we can advise to follow the coin's price carefully. There is a chance to ride the wave.
In March 2021, Ravencoin underwent a successful hard fork, which implemented several upgrades and improvements to the network. These included faster block times, a new asset creation feature, and improved security measures.
Later in the year, in August 2021, Ravencoin was added to the cryptocurrency exchange Binance, which is one of the largest and most popular exchanges in the world. This listing helped to increase visibility and adoption of Ravencoin among a wider audience.
In October 2021, the Ravencoin team announced the launch of the Ravencoin Foundation, which is a non-profit organization that aims to support and promote the development of the Ravencoin ecosystem. The foundation will focus on initiatives such as developer grants, community outreach, and education programs.
Great upcoming event related to Ravencoin is the Ravencoin Community Conference, which is scheduled to take place in June 2023. This conference will bring together developers, investors, and enthusiasts to discuss the future of the Ravencoin ecosystem and explore new opportunities for growth and adoption
Ravencoin (RVN) Price Prediction Overview
WalletInvestor: WalletInvestor is a popular platform that provides technical analysis-based predictions for various cryptocurrencies. At the time, they had a relatively conservative outlook on RVN, expecting moderate growth in the short term but remaining cautious about the long-term prospects.
DigitalCoinPrice: DigitalCoinPrice's analysis predicted a gradual increase in the price of Ravencoin over the years. According to their forecast, RVN could have experienced steady growth through 2023 and beyond, without any major price spikes.
CryptoGround: CryptoGround used a machine learning algorithm to make predictions for various cryptocurrencies, including Ravencoin. Their forecast suggested that RVN could witness a slow but steady appreciation in value over the years.
TradingBeasts: TradingBeasts' prediction model foresaw a range-bound movement for Ravencoin in the near future, with the possibility of slight price appreciation. Their analysis suggested that RVN could experience slow growth without any significant fluctuations.
Social media and online forums: Opinions on social media and online forums like Reddit and Twitter varied greatly. Some users were optimistic about Ravencoin's potential due to its focus on asset creation and management, while others expressed concerns about the overall cryptocurrency market and potential regulatory hurdles.
Ravencoin (RVN) Price Forecast 2023
We are always suspicious of coins that are positioned solely as a means of payment. However, today it is not the case. This cryptocurrency has a chance to become a popular payment instrument between users. First, we expect high transaction speed. Secondly, the next 4 years, the cryptocurrency will be very attractive for miners, which means the network will work without delay. In addition, the team is becoming closer to the BUIDL movement.
We paid attention to the Binance management's good attitude to the coin, which is a good sign.
The crypto is unlikely to show long-term growth against the backdrop of a flat cryptocurrency market. But the market recovery will reveal the potential of the coin.
Our view on the possible price for the next year is shown in the table below.
| | |
| --- | --- |
| Period | Ravencoin (RVN) Price Prediction |
| Spring 2023 | $0.06 |
| Summer 2023 | $0.08 |
| Fall 2023 | $0.09 |
| Winter 2023-24 | $0.14 |

Disclaimer: We express our subjective opinion about the future of cryptocurrency. We operate with facts known to us. However, the market situation may change. Keep this in mind and manage your risks sensibly.